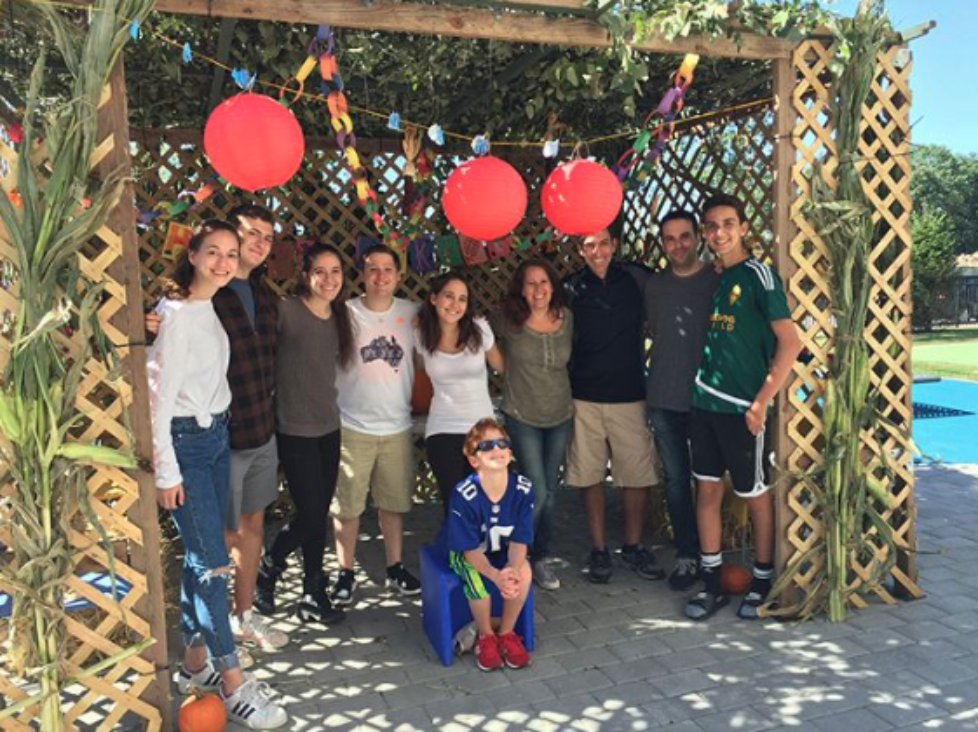 Jewish Life At Kol Ami After Your B'nai Mitzvah
Kol Ami's Senior (grades 9th – 12th) Youth Group, led by Idan Santhaus, provides our high school students with a sense of community and an opportunity to explore their identities through a variety of amazing activities. Students come back to Kol Ami year after year, not only to take advantage of our exciting and inclusive programs, but also because they know the group as a wonderful community in which they have created life-long friendships.
We invite you and your friends to join our community!
Our Senior Youth Group is an opportunity for our older kids to engage socially and meaning- fully with each other through events, trips and social activities. Whether they are racing through the streets of NYC's midtown on an "Amazing Race Scavenger Hunt", laughing together at a Comedy Club, enjoying a movie, ice skating or bowling, we are always looking for new, fun activities for our teens.
The Senior Youth Group's events change year-to-year, allowing for a fulfilling experience for students for all four years. Some highlights of this year include:
Sukkah building at the Elizabeth Seton Pediatric Center, later decorating the sukkah with children staying in the Center
A group trip to the March for our Lives protest in New York City
Service trip to Costa Rica. Every other year, students have an opportunity to travel to Central America to learn about and create social change in a local community. This unique trip allows students to learn the value of tikkun olam (repairing the world) while enjoying amazing sites and activities!
We are also currently planning a trip to Israel for December, 2018.
If you have any questions regarding the Junior Youth Group or youth programming more generally, please feel free to contact Idan Santhaus, the Director of Youth Engagement.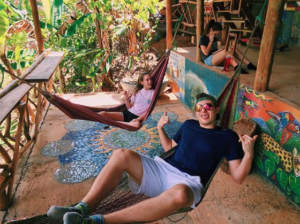 Our Youth Group is founded on a few basic principles: 
Kehillah
Creating a sense of belonging and community within the group of student.
Tikkun Olam
Repairing the world – opportunities to learn about, volunteer and act on Social Justice issues.
Judaism & Shabbat
Allowing students to live and experience their core Jewish values, through prayer, Shabbat experiences and shared learning.
Active & Engaging Experiences
At Kol Ami, we are strong believers in experiential education and doing and showing, rather than telling.
Are you interested in becoming a more active member of the community?
Then you might consider joining the Va'ad (Youth Leadership Board)!
Students who are interested can choose from all sorts of different leadership positions on the board. The Va'ad's main goal is to create kehillah (community) for our high school students. Our 9th-12th graders meet together at "kehillah" community meetings on Wednesday nights to design and lead activities for the entire Upper School. Va'ad members also plan retreats and fun activities from Midnight Run, to NYC scavenger hunts, Escape the Room to Comedy Club events. Students bond with their friends while developing the skills it takes to be leaders in their community.
Our 9th-12th Grades meet together at "Kehillah" community meetings on Wednesday nights as part of their Religious School time where our Va'ad teens have a chance to design and lead activities for the entire Upper School. The teens make closer friendships and "really get to know each other". Va'ad members also meet and plan retreats and fun activities from Midnight Run, to NYC scavenger hunts, Escape the Room and Comedy Club events. In all of these activities, students get to choose what they are interested in doing with their friends and are developing the skills it takes to be leaders in their community.
Youth Board President
Leads the youth group, attends and helps coordinate all youth group events, runs meetings and oversees other Va'ad members and teams

Tikkun Olam Team
Creates opportunities for tikkun olam (repairing the world) and social justice events, such as soup kitchens, Midnight Runs and more.
Kehillah Community Organizing Team
Oversees weekly sessions of "kehillah" time, and creates an inclusive, thoughtful community.
Chaplains Team
Designs and coordinates opportunities for ritual and prayer, especially during retreats and trips.
Treasury and Tzedakah Team
Oversees the Va'ad's funds and raises money for youth group/charity events
9th Grade Reps
Represent, reach out to, and welcome Freshmen.
Did you know that Kol Ami maintains meaningful contact with students after they graduate our Religious School? While they are away at College we send birthday greetings and goodies at Hanukkah and Purim and Rabbi Tom even makes some campus visits. Kol Ami publishes a student directory to help old friends keep in touch while away at school. Help us to stay in touch with your college or graduate school bound student by giving us their contact information.