Kol Arts
A Music and Arts Program at Kol Ami
"Cultivating Community Through
Music and Arts"
Programming for the entire family including:Introduction to music classes, private music lessons, adult workshops, community arts hour, and more!
Faculty includes graduates from renowned conservatories and performers on world stages from Carnegie Hall to Broadway.
Summer Music Lessons Also Available
For more information please email Naomi Graf, Director at kolarts@nykolami.org
Private Lessons
On various instruments and voice, customized to your needs. 
Introduction to Piano Class
This is a class for 5-7 year olds who wish to explore piano studies in a group setting.  Classes include beginning music theory, intro to piano technique, Individual time at the keyboard, and listening to other students perform as they explore the piano.  Class limited to six.  Will include some home assignments and a final performance.  It's a good way to begin before individual lessons.
Recorder Class
Learn to play the recorder in a group class setting
Materials needed: Soprano recorder
Ages 5-Adult
Flute Choir/Ensemble
For three or more players.  Experience the beauty and fun of playing multiple flute repertoire.  
Chamber Music Classes – All Ages
Small ensembles (either pre-formed or newly formed) benefit from coaching by professional musicians.  Learn new repertoire and sharpen your ensemble skills.  
Beginning Flute Class
Learn to play the flute in a group setting
Materials needed:  Funky Flute Book 1 by Heather Hammond
Flute (possibly w/curved head joint or a Jupiter-Prodigy for very small children)
Ages 5-Adult
Beginning Violin and Viola Class – All Ages
Pre-K and Kindergarteners
This music class will introduce your child to the joys of playing the violin or viola. Group activities, musical games and individual attention provide a nurturing environment for your child to learn. Parent or guardian should plan to attend with their child. 
Grades 1 – 5
The beginning violin/viola class for elementary school children fosters more independence. Students will learn to play simple tunes in addition to note reading and ensemble skills. Parents or guardians are encouraged to attend, but it is not required.
Adults
Ever want to play the violin or viola?  Now's your chance!  Enjoy learning a new skill amidst your peers.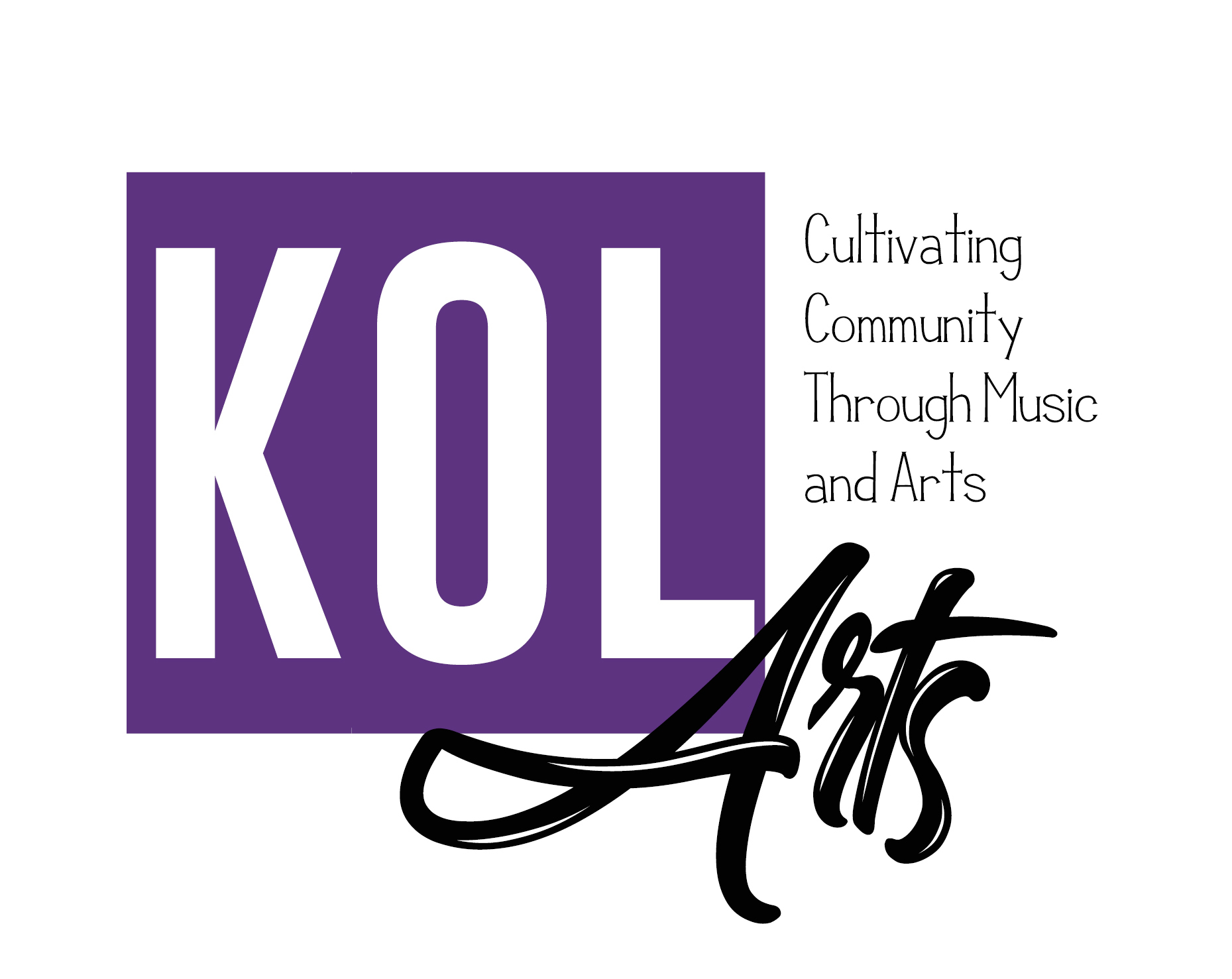 Kol Arts
Tuition Rates
Private Instrumental/Vocal Lessons
30 minute lesson: $1,050/semester* 
45 minute lesson: $1,400/ semester *
60 minute lesson: $1,750/ semester * 
includes admission to " Community Arts Hour" and all special events
Small Ensemble Classes
( 4 – 8 students)
45 minute class: $420.00/ semester
60 minute class: $490.00/ semester
Large Ensemble Classes
(9 – 15 students)
45 minute class:  $280.00/ semester
60 minute class:  $350.00/ semester
90 minute class:  $420.00/ semester
120 minute class:  $490.00/ semester
Sign Up for Both Private Lessons and Group Classes and receive a
10% Discount on Group Classes