Pam Pass
Religious School Director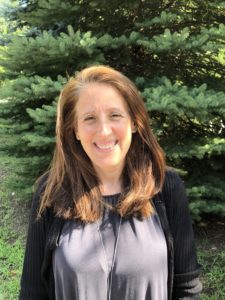 Pam Barnett Pass has been the Assistant Director of Congregation Kol Ami's Religious School since 2014 and in 2019 became the Director.  Prior to stepping into this role, Pam established herself as a beloved Religious School teacher, B'nai Mitzvah tutor, and substitute teacher in the Early Childhood Program. Pam now manages all of these titles successfully and brings deep knowledge, warmth, enthusiasm, and creativity to each one. She is lovingly known among kids and parents as "Morah Pam."
Prior to Kol Ami, Pam spent many years working in the magazine publishing industry. She managed finance and consumer marketing for publications like Food & Wine, People, InStyle, and Entertainment Weekly.
Pam lives in Edgemont with her husband Matt and she is the proud mom of teenage daughters, Clarey (Go Huskies!) and Amalia.
CONTACT INFORMATION
Email: PamPass@NYKolAmi.org
(914) 949-4717 X124
Barak Stockler
Director of Youth Engagement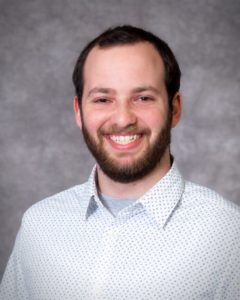 We're excited to introduce Barak Stockler as our new Director of Youth Engagement. Barak is a recent graduate of SUNY Geneseo and a life-long member of Kol Ami. Most recently, Barak led our High Holy Days Youth Services, traveled with our Youth Group, and was responsible for our youth at the Kol Ami Retreat.  Barak is excited to continue the outstanding programming for which Kol Ami is known, to teach in our Religious School, to travel with our Youth, and to create new initiatives as he works with Rabbi Tom and the leadership of our Kol Ami Youth Group. With Barak in charge, great things are in store for the Youth at Kol Ami!
CONTACT INFORMATION
Email: BarakStockler@NYKolAmi.org
(914) 949-4717 X111