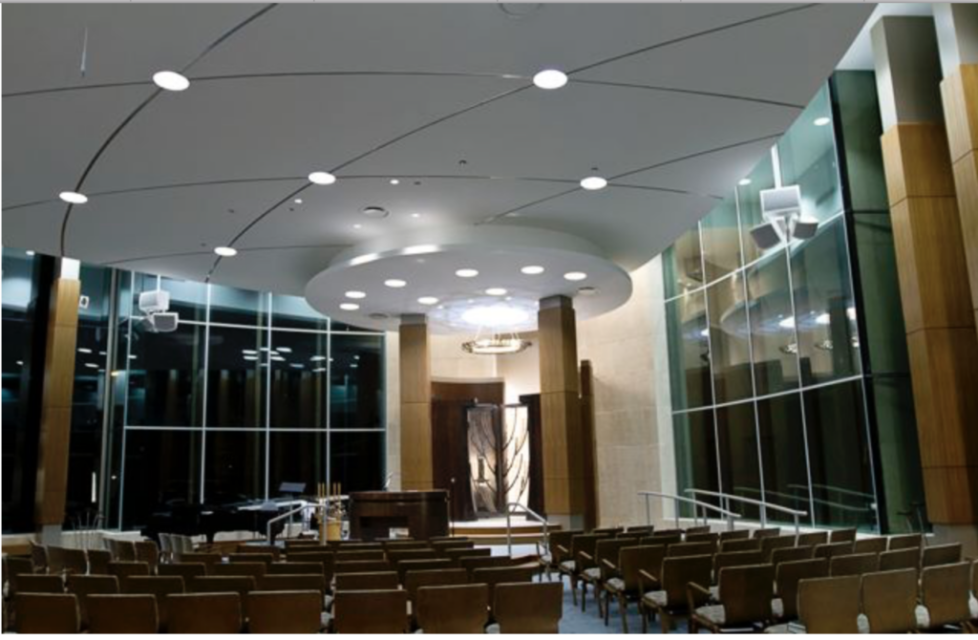 Full inclusion in every area of congregational life at Kol Ami is our goal
A faith community is weakened for all if barriers of attitude, communication or architecture prevent people with disabilities from participating fully in the worship, study, service, and leadership of their congregation.  We endeavor to create an environment in our services and our educational programming to ensure that people with disabilities and their families fully and comfortably participate in congregational life. 
Our sanctuary is fully accessible with inclusive seating available for people in wheelchairs throughout the sanctuary. The Bima has a ramp on either side with hand rails.  An amplification system is available for people who have difficulty hearing as well as a large print prayer books for people with visual impairments.  The bathrooms by the sanctuary are accessible with an automatic door opener and a handicap stall.  A stair glide can be used to move between the upper and lower levels of the building.
If you need assistance determining service times you may call our office at (914) 949-4717 and we will be happy to assist you.
National Recognition for our Inclusion Efforts
Congregation Kol Ami has been named an Inclusion Exemplar Congregation by the URJ for our ongoing efforts to welcome, accommodate and include those with special needs in our congregational life.  This designation indicates that we have excelled in one or more areas of inclusion and that we will be serving as a mentor to other congregational professionals. Specifically, we have been recognized in the following areas:
Adults in Communal Life
Advocacy & Community Partnerships
Architectural & Physical Accommodations & Transportation
Autism
B'nai Mitzvah
Early Childhood Education
General Inclusion
Mental Health
Religious School
Worship
Youth Group, High School & College Programming