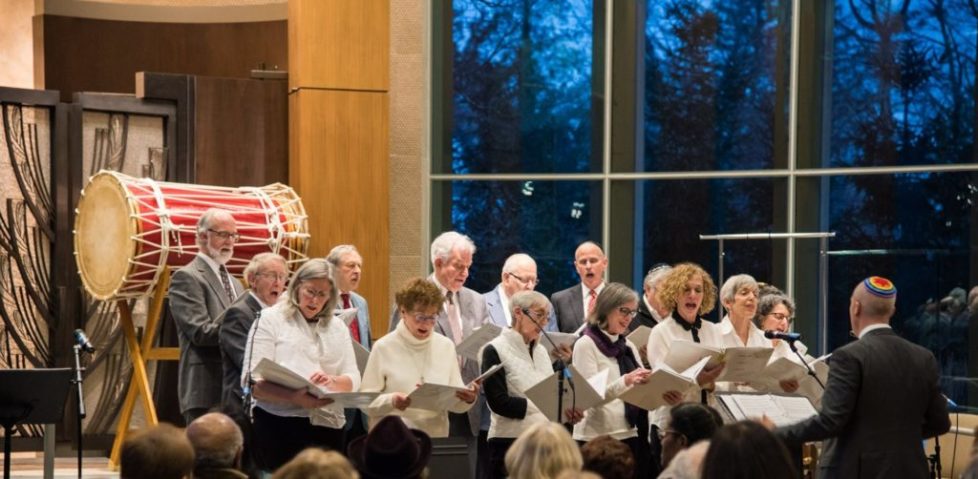 Kol Ami offers choirs for adults, teens and children.
 Our choirs perform at various Shabbat services and special events during the year.
Our choirs are led by Cantor David and organized as follows:
Or Chadash (New Light) – Kindergarten through 5th grade,
Wednesdays 6:00-6:30pm
Congregational – High school and older, Thursdays 7:45-9:30pm
We also have a professional choir that sings for all High Holy Day services, occasional Friday and Saturday Shabbat services and for special concerts and events throughout the year.
To register for either group, contact the main office.