Our beautiful facility in White Plains is the perfect setting for your life-cycle events or special occasions.
We make it easy by offering you a wide selection of ammenities including: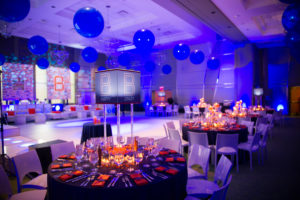 Indoor and outdoor facilities
a broad choice of caterers
a dedicated staff to take personal interest in your party
tables, chairs, dishes, flatware and glassware at no extra charge
a large dance floor at no extra charge
flexible lighting options
handicap accessibliity
ample parking
We offer many room options to make your special day a most memorable one.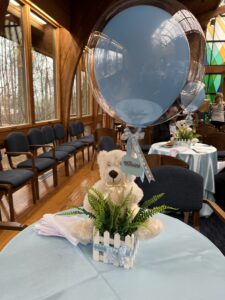 Banquet Rooms
Our social hall and auditorium are suitable for weddings, bar and bat mitzvah parties, baby namings, Britot, special birthdays, anniversary parties and more. We can seat up to 250 people in this adjustable size room which includes a large dance floor. Our Petschek Gallery is a beautiful windowed room that can accommodate smaller parties such as an extended Kiddush, bridal shower, children's birthday party, retreat, business meeting, birthday or anniversary party or other special occasion. This room seats 100 people. These rooms have drop down screens for slideshows, presentations and films. Our beautiful Alexander Atrium can accomodate up to 280 people for a cocktail party.
Outdoor Facilities
Our beautiful outdoor patio is ensconced in greenery making it the perfect oasis for your party. There is ample room to tent the patio if desired. Our patio holds about 50 people for a sit down dinner and 80 people for cocktails.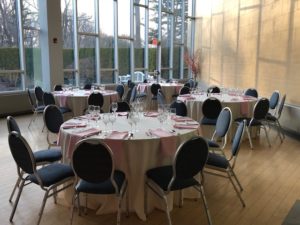 Worship Spaces
Our beautiful main sanctuary offers a soaring 30-ft ceiling and an outstanding state-of-the-art sound system. The sanctuary features floor to ceiling windows and 250 movable seats with the capacity for expansion. Our Chapel-in-the-Woods offers an alternative space for worship services, seats 100 people and has a beautiful contemplative garden. Learn more about our main sanctuary.
We look forward to making your special day a most memorable one. For inquiries about any of our facilities, please contact Jess Lorden, Executive Director at 914 949-4717