Rabbis Shira Milgrom and Tom Weiner lead Congregation Kol Ami through a unique Rabbinic partnership. The rabbinic partnership is a living model of empowerment – of sharing responsibility for the creation and sustenance of Jewish community. This model gives our congregation the full service and attention of two "senior" rabbis. Between them, Rabbis Weiner and Milgrom share over 50 years of experience in the pulpit and in Jewish education.
Rabbi Shira Milgrom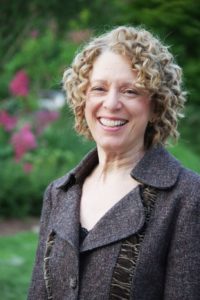 Rabbi Shira Milgrom reflects a generation of rabbis who passionately create extraordinary encounters with Jewish texts, rituals and traditions that merge the intimate and personal with the grand vision of Judaism and the Jewish people. She is one of the rabbis of Congregation Kol Ami – a member of a unique and innovative rabbinic partnership.
Rabbi Milgrom has traveled throughout North America bringing Jews closer to the words of Torah and Jewish self-expression. She is a graduate of Hebrew Union College-Jewish Institute of Religion and has academic training in a wide range of learning. Rabbi Milgrom is the author of articles on Jewish spirituality, education and healing. She has been the keynote speaker in major American conferences ranging from young leadership, women and feminism to issues facing the aging and the elderly. She is also the editor of a unique Siddur (prayer book) now used in settings across the continent. Rabbi Milgrom brings a remarkable vitality and creativity to Jewish learning settings.
Rabbi Milgrom is married to Dr. David Elcott and they are the parents of four children, and ten grandchildren.
Rabbi Tom Weiner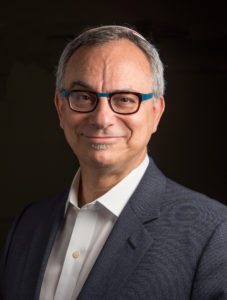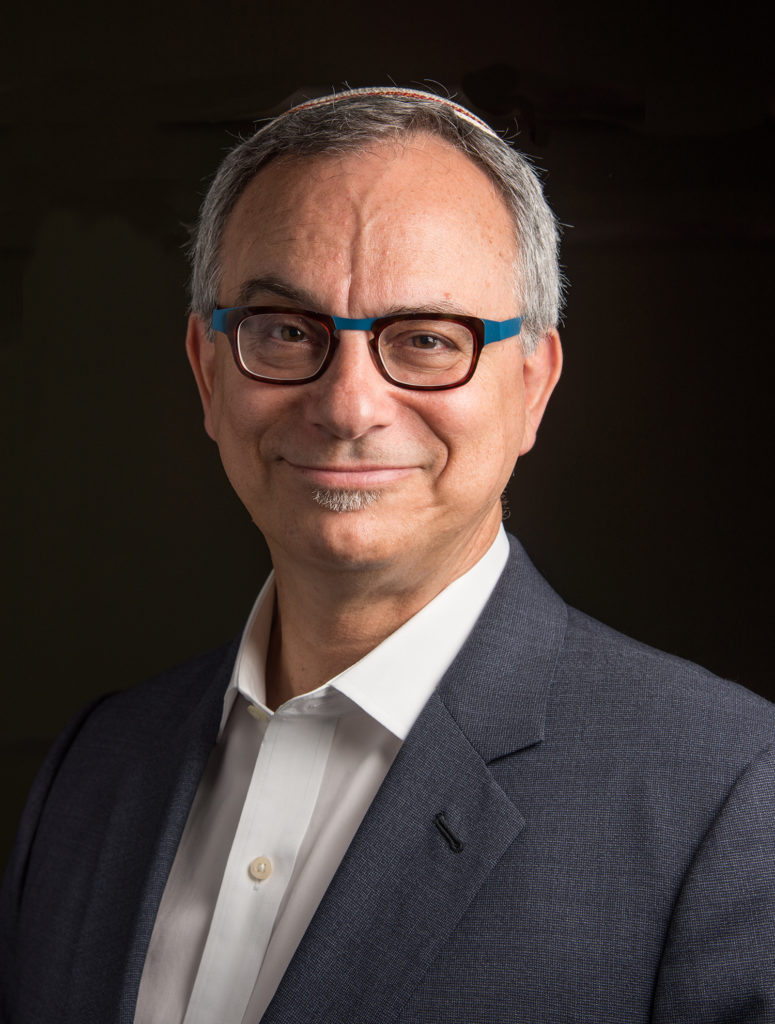 Rabbi Tom Weiner was born and raised in Boston, MA. He received his BA from Brandeis University, graduating with honors in 1978. He was awarded his Rabbinic Ordination from the Hebrew Union College in 1984, completing as well a Masters of Arts in Hebrew Letters. Rabbi Weiner earned his Master of Science in clinical Social Work from Columbia University in 1983. On his 25th year as a rabbi, he received an Honorary Doctorate from the Hebrew Union College.
From 1984 until 1997, Rabbi Weiner served as Assistant and then Associate Rabbi of Central Synagogue in Manhattan. During his tenure there he created a wide array of youth and young adult programs, many of which were modeled nationally in the Reform Movement. In 1993 he worked to create programming for adults in their 20s and early 30s through social interaction, study and service. Hundreds of young adults attended seders, programs, Israel trips and social gatherings. It continues today in many iterations at Reform synagogues.
Here at Kol Ami , Rabbi Weiner, always encouraging original thinking, teaches extensively in our religious school, high school and adult education programs. Along with Cantor Mendelson he oversees Kol Ami's Bar and Bat Mitzvah program. Rabbi Weiner has led numerous adult and youth trips to Israel, as well as Cuba, Costa Rica, Jordan, Egypt, Turkey, South Africa and Eastern Europe, imbuing the tours with his interests in history and archaeology.
Rabbi Weiner has actively supported and engaged with the Religious Action Center in Washington, D.C. for the last 25 years, based deeply in his belief in Judaism's core teaching is that, "Our world can and should be a better place than it is, and that we Jews and all human beings have the responsibility and the capacity to make that happen."
Through his rabbinic partnership with Rabbi Milgrom and their collaboration with Cantor Mendelson, Rabbi Weiner oversees and directs our full and rich program of activities. Rabbi Weiner lives in White Plains with his daughter and their dog, Summer.
Cantor Daniel Mendelson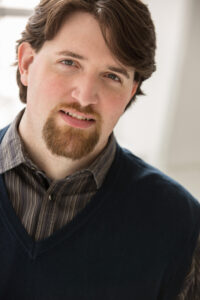 Cantor Mendelson is elated to be joining the clergy team at Congregation Kol Ami. Having grown up down the block, literally, Daniel has long been an admirer of Kol Ami's vibrancy and neshamah (soul).  A graduate of the Cantors Assembly's Cantorial Intern Program, he has served as Cantor of Congregation B'nai Sholom-Beth David in Rockville Centre, New York since 2012. While in Rockville Centre, Daniel brought innovative worship services and engaging musical programming to his congregation.
As the son of two distinguished Westchester cantors, Daniel was introduced to Jewish music and opera from a young age.  His repertoire runs the gamut, from cantorial, to opera, to Broadway, to good old fashioned rock n' roll.  Daniel has performed all over the United States and in Europe, including here at Kol Ami.  For the past two summers, he has been honored to sing the national anthem at Citi Field, home of his beloved New York Mets.  He also recently made his anthem debut at Madison Square Garden.  Daniel's discography includes "Birthday of the World Part I" with Leonard Nimoy narrating, "Hazzonos" with Frank London, hailed as "… jazz album of the year" by Wired Magazine, "Further Definitions of the Days of Awe" with The Afro- Semitic Experience and "Yontef!  A Celebration of the Yamim Noraim, The High Holidays".  Over the last 2 years, Daniel has been exploring and composing Jewish liturgical music.  Recently, his own musical setting was selected in a nationwide contest to compose a melody for the official Jewish prayer for the United States Armed Forces. This Song of Service has been offered at congregations around the country.  
Daniel is a graduate of the School of Visual Arts in New York, where he received a BFA in Film/Video Directing.  Even as a filmmaker, the vocal arts haven't escaped his work.  In his short film, "Rehearsing," Daniel starred as a neurotic opera singer trying to make his way. "Rehearsing" was nominated for Best Film and Best Director at the annual Dusty Awards.  Daniel's feature-length documentary, "Voice Teacher," about eccentric voice coach, Donald Neil Roberts z"l, premiered at the Syracuse International Film Festival and has since screened at the Louisville Film Festival and the "World Eye" Jewish Film Festival in Ashkelon, Israel.   
Daniel lives in Westchester with his wife, Cantor Amanda Kleinman and their three children.
CONTACT INFORMATION
Email: CantorDanny@NYKolAmi.org
(914) 949-4717 X130
Rabbinic Intern, Noah Lawrence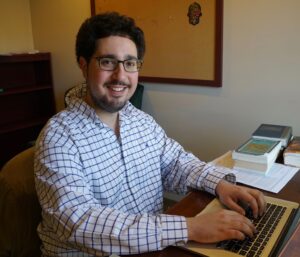 Noah Lawrence is a rising fourth-year rabbinical student at the New York campus of Hebrew Union College – Jewish Institute of Religion. Noah has this past year taught Kol Ami's men's study Ethical Masculinity, and this summer will be serving as rabbinic resident at Community Synagogue of Rye. Fluent in Hebrew, Noah serves on HUC's Worship Working Group, which shapes the seminary's prayer life, and his teaching has featured modern Jewish thought, Torah with commentaries from classical to modern, stories and characters in the Talmud, and modern Jewish song lyrics. His writing has appeared in CNN Opinion, the Yale Israel Journal, The Jerusalem Post, and Newsweek.
Noah grew up in Brookline, Massachusetts. He received a BA with distinction from Yale where he was a Hillel leader, received a JD from NYU Law where he studied Jewish thought with Moshe Halbertal, and served at the Israeli Supreme Court and the UN Yugoslavia tribunal in The Hague before entering rabbinical school.
Noah is excited to continue with the Kol Ami team and family. Especially in these challenging times, Noah is devoted to growing the relationships he has been forming, and to sharing more texts and ideas that speak to us as American Jews in our moment. He looks forward to listening to what's on people's minds, to exploring Judaism together with varied voices around one table, and in the old kibbutz spirit, to serving the community in any way needed.
CONTACT INFORMATION
Email: NoahLawrence@NYKolAmi.org
Cantorial Intern, Emma Maier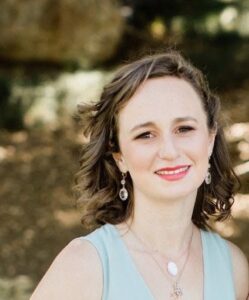 This year, we are blessed to welcome Emma Maier to the Kol Ami Community. Emma will be a part of our High Holiday services this year as well as lead services sporadically throughout the year. She will also work with a number of B'nei Mitzvah students as they prepare for this important moment in their lives. 
Emma is  a second year cantorial student and has aspired to become a cantor since her Bat Mitzvah. Born and raised in Los Angeles and educated at Jewish day schools, Emma was a member of Wilshire Boulevard Temple's youth choir from elementary school through high school. She was also a member of HaZamir: The International Jewish High School Choir.
A graduate of Brandeis University with a Bachelor of Arts degree in Near Eastern and Judaic Studies (NEJS), Emma has served as a cantorial soloist in Los Angeles at both Wilshire Boulevard Temple and Sinai Temple. She has also worked as an intern at the Shalom Hartman Institute in Jerusalem, studying and researching ritual and the relationship between American and Israeli Jewry. She is honored to have had the opportunity to perform in choirs and as a soloist at numerous venues — including Lincoln Center, the Dorothy Chandler Pavilion, the National Library of Israel, the Metropolitan Opera, St. Peter's Basilica, and Carnegie Hall. Emma is looking forward to getting to know the members of the congregation and is grateful for the opportunity to be in a spiritual, musical, and Jewish community together.