Celebrate our 100th Anniversary
Join us in commemorating a century of rich heritage and community as we celebrate Kol Ami's 100th Anniversary! Let's honor and reminiscence about our shared history and join together to shape our promising future ahead. Engage in special events and services, celebrations, unique mitzvah projects, and communal gatherings.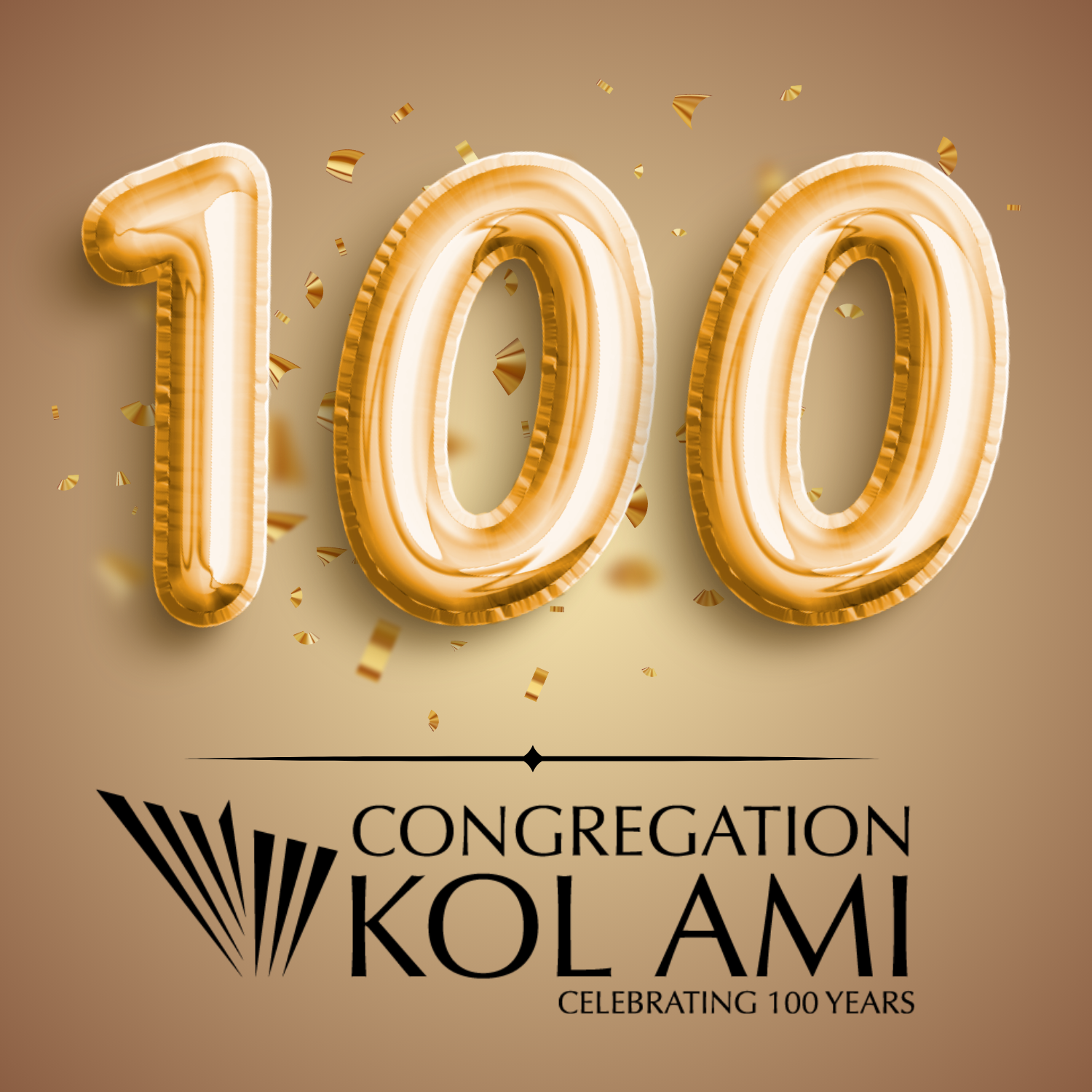 Shabbat At-A-Glance
Kabbalat Shabbat
A service in song for all ages
In person & Livestream@6:15pm
Synaplex Shabbat
Monthly services with guest speakers, catered dinner, and teen programing
Tot Shabbat
A service in story and song for families with young children
9:00-10:30am Every 3rd. Saturday morning
For more details contact our Young Families Ambassador
Saturday Morning Services
Coffee & community, Torah study, Shabbat services
9:30am Shabbat Torah Study 
11:00am Shabbat Lift Services
Check This Week @Kol Ami for updates
Whatever Your Jewish
You Will Find It Here
We at Congregation Kol Ami are committed to being an open tent – a place that welcomes all who wish to be part of Jewish community – because we believe that our community is not whole unless everyone experiences a sense of belonging. We encourage participation from all who seek a connection to Jewish life and who want to be part of our sacred community, regardless of religious background, race, ethnicity, gender, ableness, socioeconomic status, political affiliation, age, sexual orientation, or gender identity
Learn more about us, including our activities, our Religious School and Early Childhood Program, and become part of our community.
Kol Ami is a caring community. We celebrate and acknowledge the happy occasions in the lives of our
members and offer support during times of sadness, illness and stress. Please contact the Temple office or any of our clergy if you or someone you know is in need of the support of our congregation. We also love to hear good news; let us know of a happy event occurring in your family so we can include it in This Week At Kol Ami!
KASA – Kol Ami Staying Active
Celebrate Your Event With Us