We are pleased to announce the launching of an energy efficiency program through Con Edison and managed by two local businesses, Bright Energy Services and Atlantic Westchester to improve the synagogue's energy, realize electric bill savings and secure an $85,000 grant from Con Edison to help pay for the upgrades!
The project originated in the spirit of Tikkun Olam, repairing and transforming the world, when the Kol Ami Green team set out to identify ways to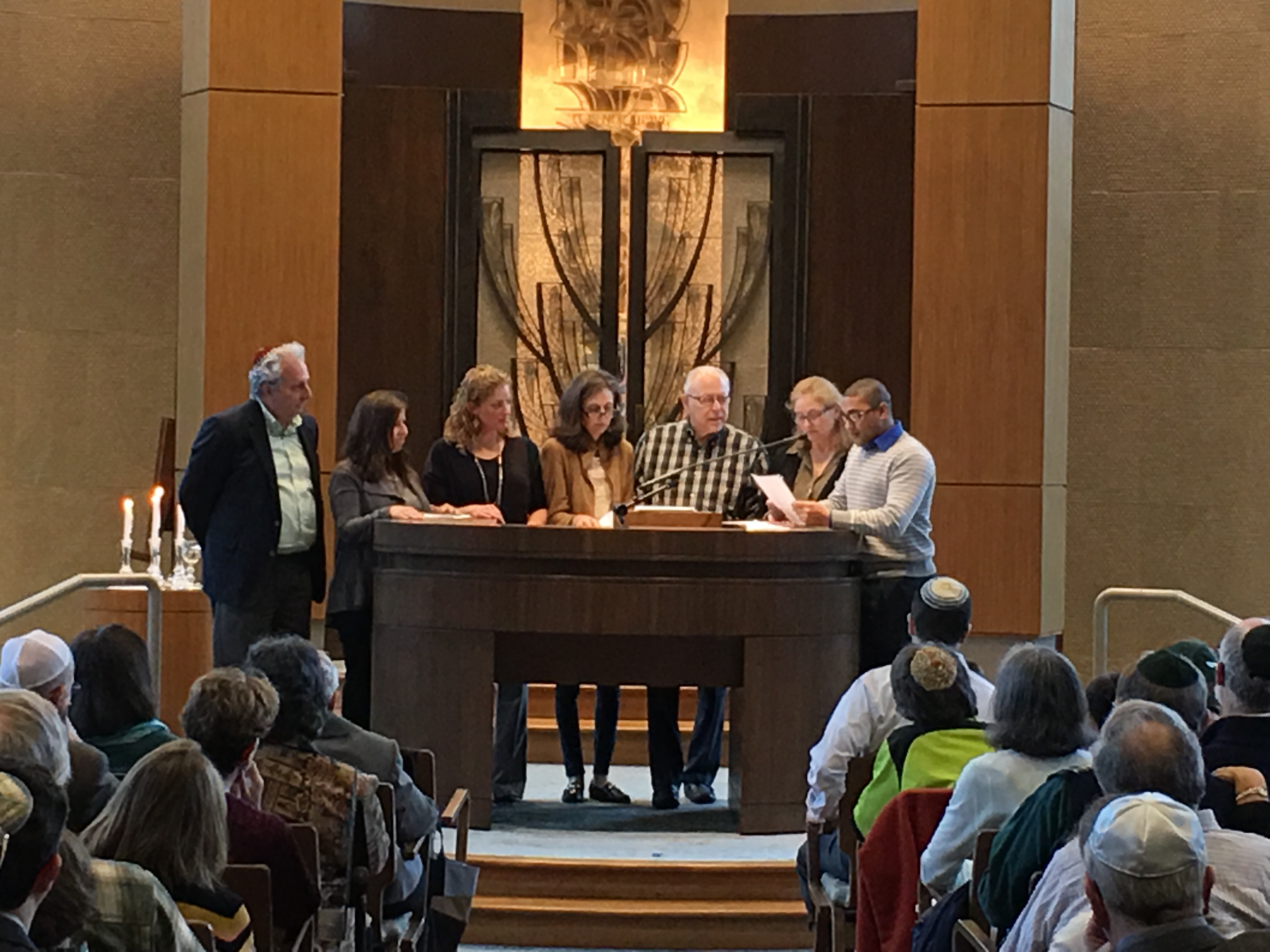 reduce our synagogue's carbon footprint. One of those ways included addressing energy conservation and minimizing the impact of skyrocketing energy costs. The Green Team worked with Con Edison, Bright Energy Services, and Atlantic Westchester to identify and implement energy savings opportunities that will result in an annual energy bill reduction of about $81,000 and a one-time financial incentive from Con Edison of about $85,000 to address all three buildings on the Kol Ami campus, replacing old HVAC (heating, ventilation & air conditioning) units, upgrading the newer HVAC units, retrofitting all of the fluorescent and incandescent lighting to LEDs (light emitting diodes) and installing controls.
The Green Team feels strongly that while no single individual, organization or community can complete the task of Tikkun Olam, we all must take responsibility and play our part in advancing this Jewish value. Reducing our congregation's carbon footprint and living with lightened impact on God's earth through the vision and ingenuity of the Con Edison rebate program not only makes economic sense, but also represents a sacred act of both responsibility and hope in the future.
Green Team members include: Ilyse Glickman, Bonnie Hagen (also COO of Bright Energy Services), Pam Millian, Daryl Moss, David Seicol, Murray Shapiro, and Abdul Tubman.
This is the first in a series of projects by the Green Team to engage in Tikkun Olam. Please stay tuned to learn more about the Green Team's efforts. To learn more, please read our recent press release.