"We come on the Sloop John B
My grandfather and me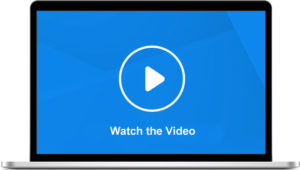 Around Nassau town we did roam
Drinking all night
Got into a fight
Well I feel so broke up
I want to go home.
So hoist up the John B's sail
See how the mainsail sets
Call for the Captain ashore
Let me go home, let me go home
I want to go home
Well I feel so broke up
I want to go home."
On August 1, 1492, when Christopher Columbus set sail for the New World, Jews were on the move over land and sea. Jews had lived for centuries – more than 500 years – under Muslim sovereignty in what is known as the Golden Age of Spain. But now, with the Christian Reconquista, ethnic cleansing was the order of the day. Of the 250,000 Jews still alive in Spain, faced with the choice between conversion or expulsion, more than 100,000 converted under duress to Catholicism. Some embraced Catholicism; others went underground with their Judaism, becoming crypto-Jews. The rest left Spain, escaping to Holland, North Africa, the Ottoman Empire and the New World. Aboard Columbus's ships were known Jews, and hidden Jews. 
Some fled to Portugal. Abraham Zacuto was among them.  Already prominent in academic circles (he was a mathematician, physician, professor of astronomy, historian and rabbi of his community – somewhat like my own credentials), he was invited by King John II of Portugal to the court and nominated as Royal Astronomer and Historian, a position he held until the Inquisition erupted with all its ugliness in Portugal as well. The navigational instrument that Zacuto invented and created, the astrolabe, was carried by Vasco de Gama and Amerigo Vespucci, among so many others, in their explorations of the far seas and their search for a passage to India.
"So hoist up the John B's sail
See how the mainsail sets
Call for the Captain ashore
Let me go home, let me go home
I want to go home
Well I feel so broke up
I want to go home."
Jews and Muslims both were expelled from the Iberian Peninsula, and together, a group of them established a town in the Rif Mountains of Morocco. Chefchaouen, established by these Jewish and Muslim exiles from Spain in 1471, prohibited any Christian from entering the city until 1927 – so great was the lingering fear of the Inquisition. 
Stories of crypto-Jews are everywhere. You have heard about our encounters in Missoula, Montana – in Izmir, Turkey – in Santa Fe, New Mexico – even in Jerusalem. Two years ago, David and I traveled to northeastern Portugal to see for ourselves the village of Belmonte. I need to remind you that the tentacles of the Inquisition were long and vicious. Jews – in particular hidden Jews – were searched out by the Inquisition, interrogated, terrorized, tortured, publicly tried, and burned at the stake. Even remains of Jews were exhumed and burned – and their property, bequeathed to survivors, confiscated. No one quite understands how the small Jewish community of Belmonte survived. Known by their neighbors as different Catholics, they kept apart, married one another, attended Mass weekly – and secretly preserved and passed on their particular customs. Lighting candles on Friday inside clay buckets; eating unleavened bread during Easter Week, and fasting at a time in the fall, near (but not on) Yom Kippur. Some kept a light burning in their homes in the seven days following a death in the family. They lived in isolation and secrecy – among their neighbors, who never turned them in – for 400 years. A Jewish Galician mining engineer, Samuel Schwartz, working in Belmonte in 1917, suspected that they might have a Jewish story. They refused to engage him in any conversation. Secrecy, after all, was an essential part of their identity. It was only when he recited the Sh'ma –  Sh'ma Yisrael Adonai Eloheinu Adonai Echad – it was the word Adonai – that they first realized that they were not the last Jews on earth.  On December 5th of 1496, Portugal issued its own Edict of Expulsion. 500 years later, on December of 1996, Belmonte dedicated its new synagogue. The plaque in front of the synagogue, Bet Eliyahu, reads:
"Here in this place, the chain of our tradition has not been severed… As a result of government decrees, the Jewish residents of this village, like other Jews throughout Spain and Portugal, were forced to publicly deny their Jewish religion. But they maintained their Judaism in their homes. Here the candle of Jewish light was never extinguished. For a period of 500 years… in the homes of this village the Jewish commandments were secretly performed, the tradition was transmitted from parent to child in hushed tones, the Sabbath was sanctified in hiding while Sunday was celebrated before the eyes of the neighbors. They made blessings over the halla and the wine and mumbled words of Hebrew prayers in the darkness. Here the Jewish soul was never lost. Here the Jewish soul remains forever…"
Not all crypto-Jews went underground in quiet secrecy. Some vowed revenge. They had witnessed the terror of the Inquisition. Their parents, sisters and brothers, aunts and uncles, had been hunted and tortured. And they sought revenge. The age of exploration gave them a different route through the high seas: they became pirates – can you imagine that, Jewish pirates -and they set out to sink the Spanish Armada. 
Sinan sailed under the Ottoman flag of Haryeddin Barbarossa. Fighting against the Spanish, he was known as the famous Jewish pirate.

 

Samuel and Joseph Palache would go from commanding pirates to building the Jewish community of Amsterdam.

 

Moses Cohen Henriques, a pirate of Portuguese Sephardic Jewish origin, operating in the Caribbean, helped the Dutch West India Company capture the Spanish treasure fleet in the battle of the Bay of Mantanzas in Cuba.

 

In the early 1600's, the fledging Jewish settlement in Jamaica conspired with England and Holland to overthrow the Spanish, in exchange for religious freedom. Tombstones in the old Jewish cemetery still carry signs of the skull and bones.
The Jewish pirate of New Orleans fame, Jean Lafitte, raised by his Sephardic grandmother, always carried with him the Hebrew Bible she had given him. On the flyleaf he wrote, "I owe all my ingenuity to the great intuition of my Jewish Spanish grandmother." Raised on stories of the Inquisition, Jean Lafitte vowed, "So long as I live I am at war with Spain." [Jean Lafitte's original manuscript of his journal (in French) on display at the Sam Houston Regional Library and Research Center, Liberty, Texas]
"We come on the Sloop John B
My grandfather and me
Around Nassau town we did roam
Drinking all night
Got into a fight
Well I feel so broke up
I want to go home.
So hoist up the John B's sail
See how the mainsail sets
Call for the Captain ashore
Let me go home, let me go home
I want to go home
Well I feel so broke up
I want to go home."
Where does this drive come from? The drive for religious freedom? The belief in human dignity? The dream of a world redeemed and perfected? And the willingness to fight for it.
This dream has been bequeathed to us through the gift of Torah. Written by hand by a scribe, with a feather quill, in ink composed of vegetable dyes, on animal parchment, this scroll contains the stories that changed human history and shaped our destiny. You might think that this mighty scroll would belong to a privileged few, to an elite group of scholars or rabbis. But no! It is the provenance of each of us, the critical rite of passage of every Bar and Bat Mitzvah, as they in turn read from the Torah and claim it as their own.  
Every Bar and Bat Mitzvah.
Joachim Joseph, born in Berlin and raised in Amsterdam, had watched with interest as older boys in his neighborhood celebrated their bar mitzvahs. His father, a lawyer and businessman, was not religious, but several uncles were, and they frequently took Joseph and his younger brother to synagogue.
Then the Nazis came to power.
"The family was sent to a Dutch prison camp, Westerbork, late in 1942. A year later, the Josephs were brought to Bergen-Belsen, the concentration camp in the Lower Saxony region of Germany where 50,000 died, including Anne Frank.  Joachim's father and mother were sent to different sections of the camp. He and his younger brother ended up in a barracks with Simon Dasberg, a 42-year-old rabbi who had been deported two years earlier, when he was chief rabbi of the Netherlands.
"When Rabbi Dasberg learned that Joachim was 13, the age of bar mitzvah, he asked if he could teach him to read from a miniature Torah he kept hidden in the barracks. They studied together secretly at night.
"The bar mitzvah took place before dawn on a Tuesday, in March 1944, deep inside a barracks at the Bergen-Belsen concentration camp.
Those men who were strong enough covered the windows and doors with blankets, and stood watch to make sure the SS guards weren't coming. Four candles, scrounged from somewhere, gave off enough flickering light for Rabbi Simon Dasberg to unfurl his tiny Sefer Torah — the five books of Moses, handwritten in Hebrew on a parchment scroll only 4 1/2 inches tall.
"Thirteen-year-old Joachim Joseph chanted the blessings just as the rabbi had taught him, and he chanted aloud from the ancient text in the [beautiful Torah chant that you know well] that has been passed down for hundreds of years.
"There were people listening in the beds all around," Joachim recalled as an adult, describing the narrow, triple-decker bunks where the Jewish men and boys were forced to double up. "Afterwards, everybody congratulated me. Somebody fished out a piece of chocolate that he had been saving, and somebody else fished out a tiny deck of playing cards. Everybody told me, 'You are a bar mitzvah boy now. You are an adult now.' And I was very happy.
"And then everything was taken down, and we went out to morning roll call."
Dasberg also gave Joachim a gift: the miniature Torah scroll, covered in a red velvet wrapper and tucked into a small green box. "He said: 'This little Sefer Torah is yours to keep now, because I'm sure that I will not get out of here alive. And you maybe will. I give this to you on one condition,' he added, 'that you must tell the story."
"Joachim used rags to wrap the green velveteen box that held the Torah, and stuck it deep down in his pack. It stayed there, undetected, as conditions in the camp grew grimmer. As he approached his 14th birthday, he weighed just 42 pounds. His feet, protected only by rags, rope and two chunks of an old tire, froze in the winter cold."
A series of miracles led to the freedom of both brothers and their parents, all emaciated and near death, and they made their way out of Germany on a convoy with Allied POW's whom the Germans hoped to exchange for their own prisoners. They made their way to British Mandate Palestine – now Israel.
"For the next four decades, Joachim said nothing about his experiences. He wanted to stop the nightmares he kept having. He wanted to move on.
"I screwed it down, deep down," he says. "I managed to forget it."
He studied atmospheric physics, receiving a doctorate in 1966. He pioneered experiments in how dust particles in the atmosphere affect the climate."  Working with him on these experiments was fellow scientist and astronaut, Ilan Ramon. Ilan spotted the small Torah on Joachim's shelf, and Joachim told him the story. Ilan (whose own mother was a survivor of Auschwitz) asked Joachim if he might take the Torah into space with him, to honor his country and his people.  
Rabbi Dasberg had given the 13-year old Joachim the tiny Torah on the condition that he tell the story.  And on January 21st of 2003, that story was told to the world when Israeli astronaut Ilan Ramon held the scroll aloft during a live teleconference from the far reaches of space, aboard the Columbia Space Shuttle
"This," Ilan Ramon said to the world, "was given by a rabbi to a scared, thin young boy in Bergen-Belsen…It represents more than anything the ability of the Jewish people to survive. From horrible periods, black days, to reach periods of hope and belief in the future."  [excerpted from Debbi Wilgoren, The Washington Post, February 19, 2003] This little Torah had flown from the depths of despair to the heights of the universe – to the heavens.
To the heavens. Eleven days later, on re-entry into the earth's atmosphere, the Columbia space shuttle exploded and disintegrated – killing Ilan Ramon and the other six astronauts aboard. The Torah, too, was destroyed. But not the story.
On that cold March morning in 1944, the morning of Joachim Joseph's Bar Mitzvah in Bergen Belsen, as Rabbi Dasberg handed that small Torah to Joachim Joseph, in a barracks nearby was another young boy, a red-haired, freckle-faced six year old, my cousin Henry Fenichel. In another story of miracle and escape, a story I hope that he will tell you himself this year, Henry made it out of Bergen Belsen with his mother. What are the chances? That he too survived. That he, too, became a physicist. That he, too, received a gift later in his life – a tiny Torah, sister to the little one that went up into space with Ilan Ramon.  Henry, whose family went from Europe to Palestine to America, began in earnest to tell his own story only in these last decades – bringing together Jewish and non-Jewish children, anxious to teach them about hatred and its consequences – about tolerance, about courage and hope. On a chance video conference between Israeli and American children, connecting the two continents, Henry was on one end in his Cincinnati home – and sitting with the Israeli children was Rona Ramon, the widow of Ilan Ramon. Her eyes fell on the little Torah sitting on Henry's shelf that she could see so clearly on the screen. Henry said, "When Rona learned that yes, there was another little Torah, belonging to another child survivor of Bergen Belsen, who also became a physics professor, she requested permission from me to allow my Torah to be sent on a flight into space, in order to bring some closure to that part of Ilan's mission". [Richard Tenorio, Times of Israel, December 20, 2016]  She asked with hesitation. Knowing the risk. Knowing that it might not return.
 He didn't hesitate.
That little Torah soared into space in September of 2006, circling the planet 187 times, traveling 4.9 million miles, landing back on earth thirteen years ago today, Rosh Hashanah.
Torah gives us a language of dreams. It gives us a way to "proclaim liberty throughout the land"; it calls us to tithe our earnings and leave the corners of the field for the poor. It gives us the poetry of suffering and even the language of the broken heart. The motel in Memphis from whose porch Martin Luther King was assassinated bears a plaque with a single verse from the Torah (from the story of Joseph and his brothers): "For lo, here comes the dreamer. Let us kill him for his dreams."  
Torah gives us the language of dreams. The language of justice, of sorrow and pain, of compassion. Written by hand by a scribe, with a feather quill, in ink composed of vegetable dyes, on animal parchment, this scroll contains the stories that changed human history and shaped our destiny. We will watch this story literally unfold before us this year, as we are giving ourselves the gift of a new Torah scroll. With your help, we will have one of the rare Torah scrolls in the whole world written by a woman. Our scribe, our soferet Julie Seltzer, is one of five women world-wide trained and certified to write a sefer Torah. You will have the chance (if you haven't already) to meet her in the Atrium outside. Introduce yourself. Tell her about your own relationship to Torah; she will tell you about hers. You will have the chance this year – if you take it – to write with her a letter in this Torah. Yes, to write a letter. To write yourself into this story. 
Torah gives us language for justice; it gives us a poetry of sorrow. Torah also gives us a mandate for joy. "V'samachta b'chagecha – v'hayita ach sameach. You shall rejoice in your holiday…and you shall have real joy." [Deuteronomy 16: 14-15]  Torah – the study of Torah – like Jewish life, needs to connect us to joy. 
"We come on the Sloop John B
My grandfather and me
Around Nassau town we did roam
Drinking all night, Got into a fight
Well I feel so broke up
I want to go home.
So hoist up the John B's sail
See how the mainsail sets
Call for the Captain ashore
Let me go home, let me go home
I want to go home
Well I feel so broke up
I want to go home."
Those Jewish pirates of the Caribbean.
1 ounce mint leaves
2 ounces fresh lime juice
1 and half ounces white rum
1 teaspoon granulated sugar
Crushed ice
4 ounces club soda
Shake, serve with a lime wedge.
And study Torah.
Mojitos and mezuzahs.
It turns out that each Jewish home has a tiny Torah. Not the whole Torah. One magnificent section. Sh'ma yisrael Adonai eloheinu Adonai echad. The Sh'ma – the verse that gave the Belmonte community of hidden Jews the clue that they were not alone. The Sh'ma and the following paragraph. We invite you to gather with friends this fall – old friends or new ones – to connect in the joyful study of Torah, the text of the mezuzah. 
Torah will renew in us the dream of justice. Torah will connect us more deeply to joy. Torah will connect us with our past and with our destiny. Torah will bring us closer to one another. 
Torah will bring us home.
"So hoist up the John B's sail
See how the mainsail sets
Call for the Captain ashore
Let me go home, let me go home
I want to go home
Well I feel so broke up
I want to go home."
[For this Rosh Hashanah day, the Torah will be unfurled in front of us – a magnificent white sail and a sea of black letters. Please remain seated.]