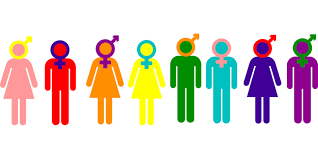 Congregation Kol Ami proudly embraces gender equality under the law. As society's attitudes about sexual orientation and gender identity have changed, gay, bisexual and transgender Americans have made considerable progress with laws that protect various LGBTQ communities from discrimination.
At Congregation Kol Ami, compassion, kindness and social responsibility for one's actions are skills that are developed in teen gatherings that are conducted by the clergy and lay leaders. Consequently, those societal systems, that incorporate the mind and emotions through scholarship and religious practice, will result in a collective responsibility that will enable young people to be global citizens of a shared planet.
Continuous discussions among clergy, lay leaders, administrators, religious teachers, members, students and parents have led to a number of LGBTQ initiatives. As a result, Congregation Kol Ami is a place that is safe and comfortable for many religious and educational pursuits.
What follows are various social, educational and religious programs, activities and projects that enhance LGBTQ inclusion at Congregation Kol Ami:
High Holy Day Sermons
Teacher Training
Youth Group Programs
Synaplex Speakers
Adult Education Classes on Gender and Spirituality
Gender Neutral Bathroom
Prayer Book Liturgy
Pride Shabbat Services
LGBTQ Bulletin Board
Devotion to America's noble ideals of democracy is apparent at Congregation Kol Ami. With that in mind, gender equality, that is equitable and judicial, is an important part of the temple's environment.
Timeline of LGBTQ+ Jewish History from Wikipedia
History of the Gay Rights Movement From The History Channel
Learn more from: