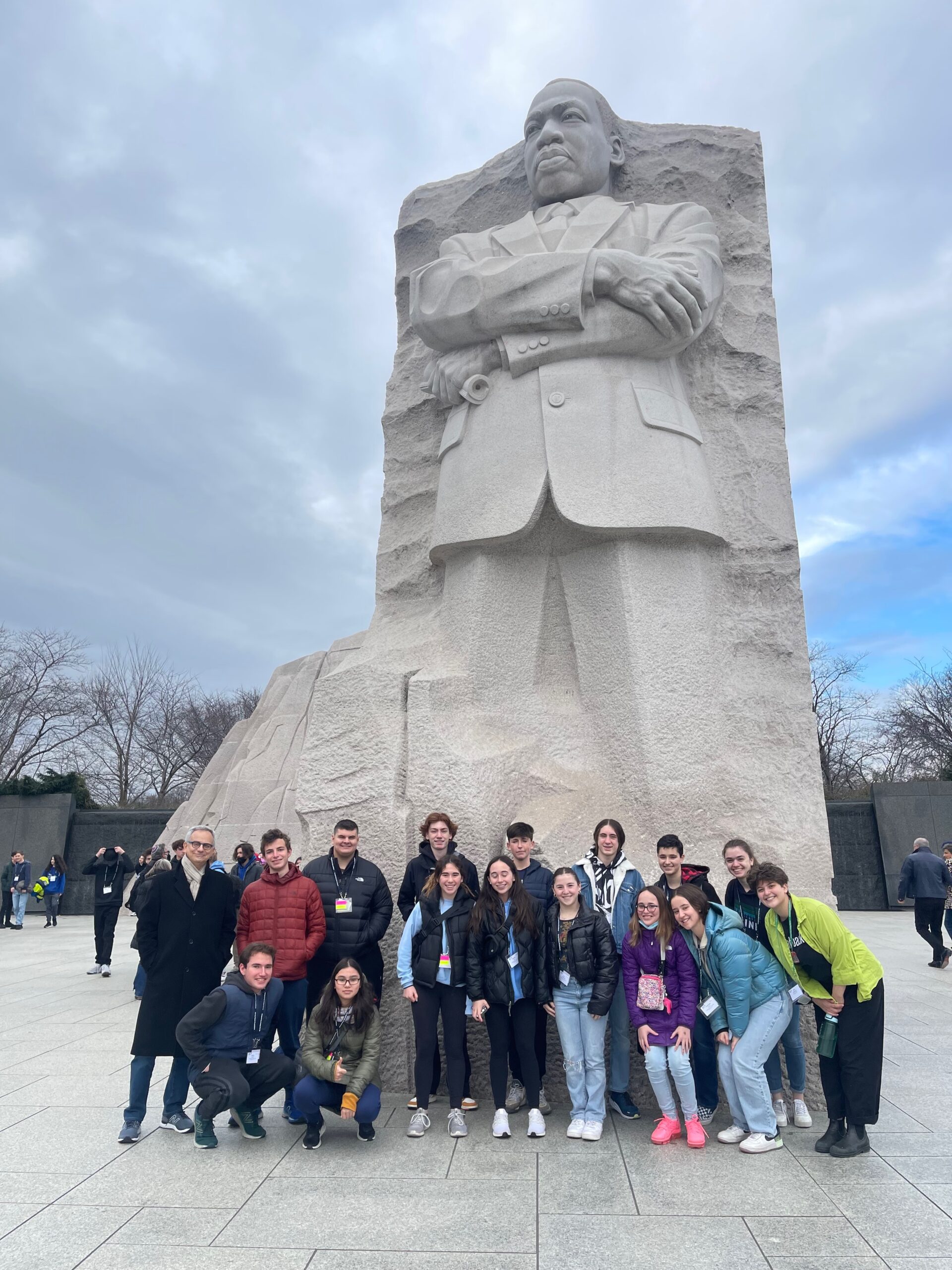 Senior Youth Group
Kol Ami's Senior (grades 9th – 12th) Youth Group, led by Zoe Shannon, provides our high school students with a sense of community and an opportunity to explore their identities through a variety of amazing activities. Students come back to Kol Ami year after year, not only to take advantage of our exciting and inclusive programs, but also because they know the group as a wonderful community in which they have created life-long friendships
Each year elections run in May and the Va'ad is elected. They are expected complete a Va'ad training, join bi-weekly meetings, volunteer at Kol Ami events, support youth services, and act as role models to our younger teens and kids.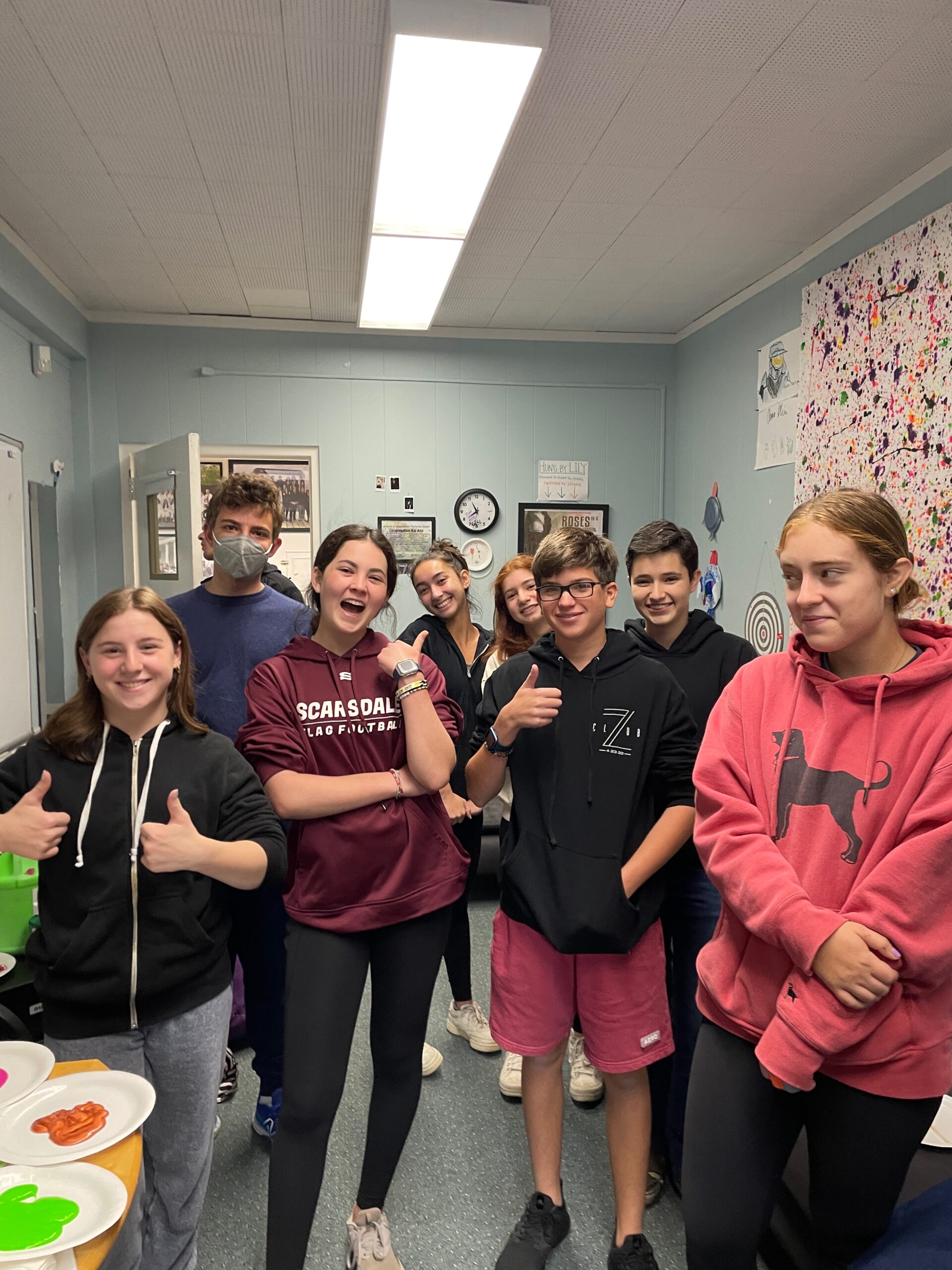 Junior Youth Group
We're thrilled to announce the relaunch of our junior youth group! Geared towards 5th-8th grade students, this exciting program offers a mix of fun events, creative learning, and opportunities for personal growth. Through interactive activities, we aim to instill a sense of belonging and pride in our young members as they embark on their Jewish journey.
This group will meet monthly from 5-6 pm, if you are interested in joining please reach out to zoeshannon@nykolami.org
Our Guiding Principles
Kehillah
Creating a sense of belonging and community within the group of students.
Tikkun Olam
Repairing the world – opportunities to learn about, volunteer, and act on Social Justice issues.
Judaism & Shabbat
Allowing students to live and experience their core Jewish values, through prayer, Shabbat experiences and shared learning.
Active & Engaging Experiences
At Kol Ami, we are strong believers in experiential education and doing and showing, rather than telling.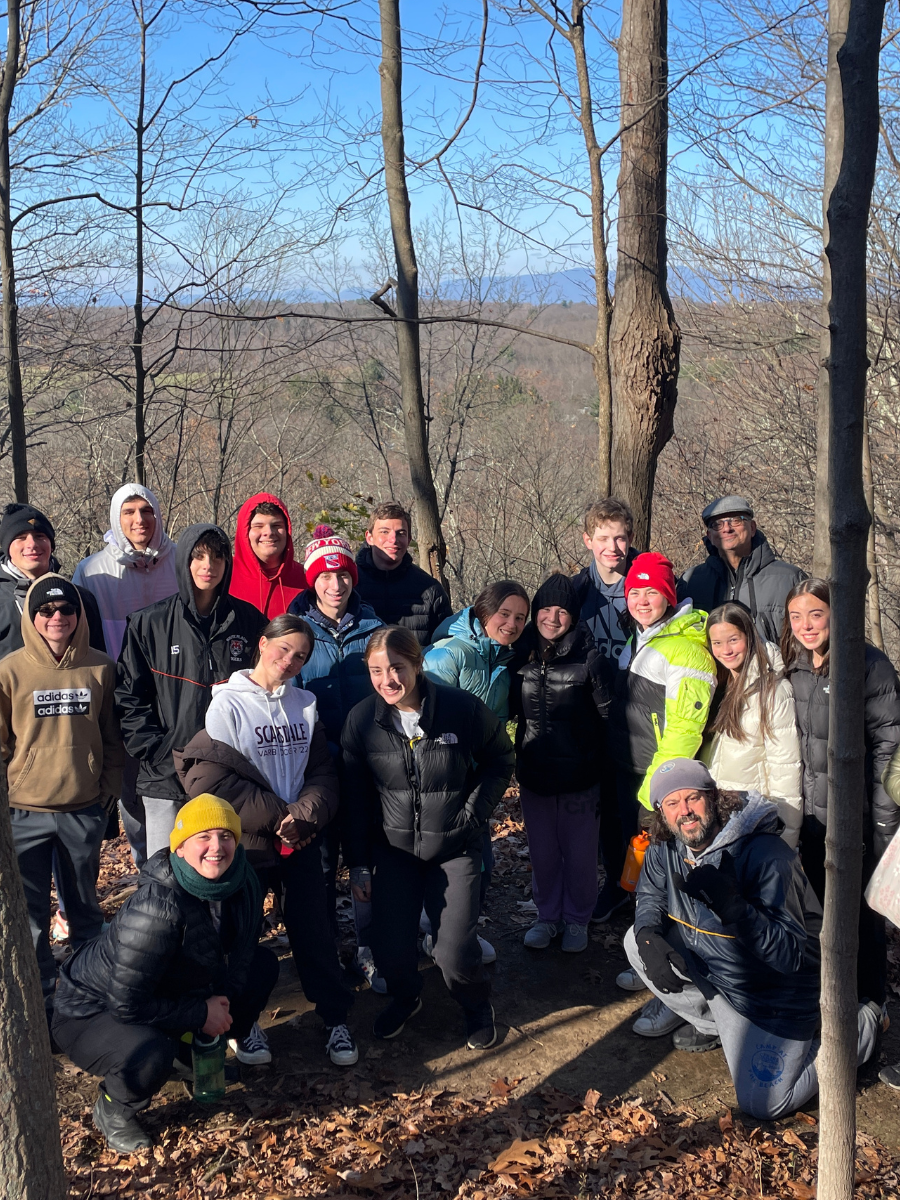 Past Year's Highlights
The Youth Group's events change year-to-year, allowing for a fulfilling experience for students for all four years. Some highlights past years include:
Visiting Greyston Bakery and learning about their Open Hiring
Volunteering to sort medical equipment at Afya Foundation
Surfing and Service Learning In Puerto Rico
A joint Civil Rights Leadership trip to Alabama with 3 other Westchester Youth Organizations
Publishing a podcast on racial justice in Westchester
Creating a new outdoor classroom space and nature center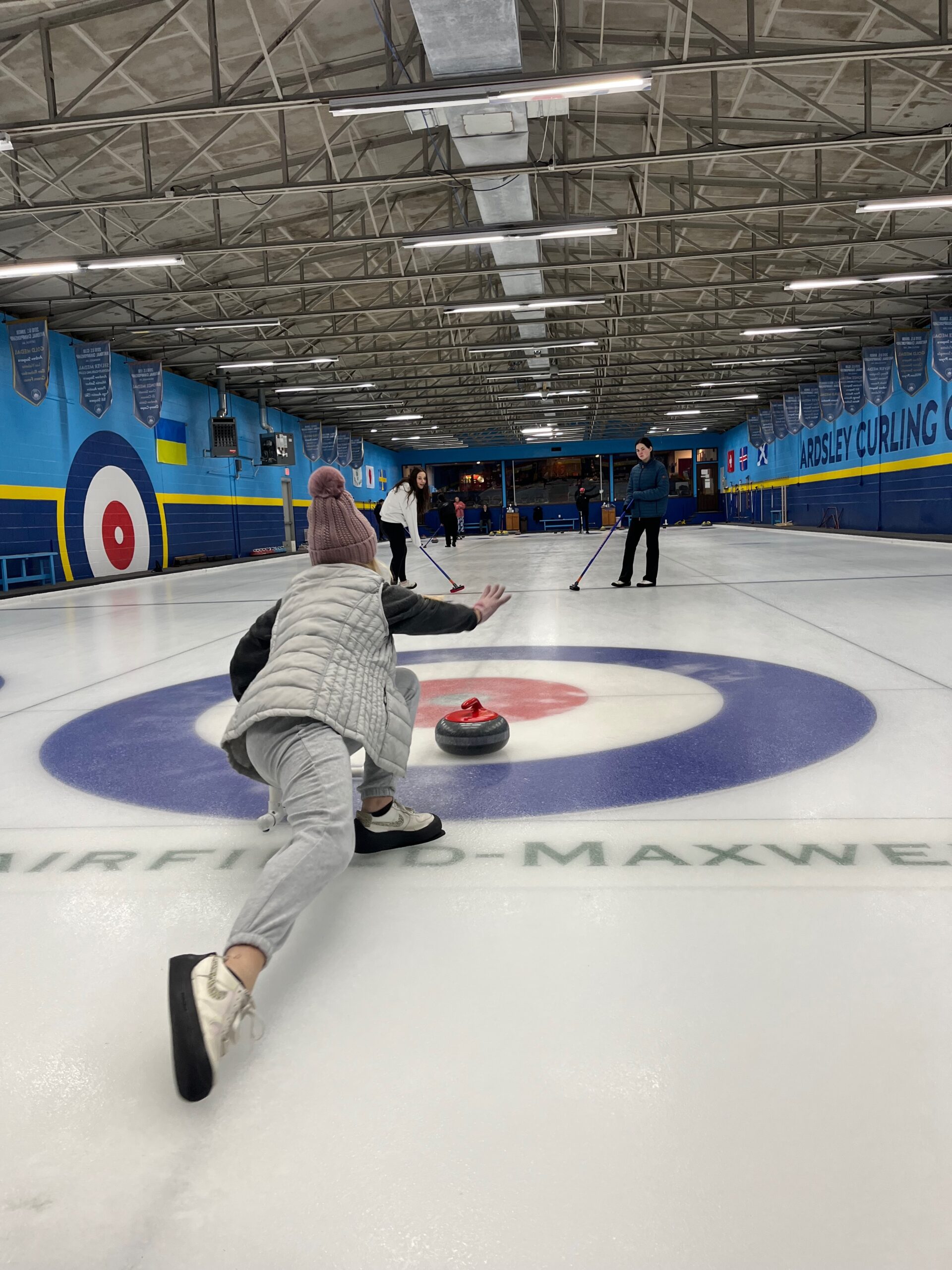 Senior Youth Group Board (Va'ad)
Co Presidents
Harrison Strassler
Zoe Moskowitz
Co Vice Presidents
Jacob Niedzielski
Josh Litvak
Treasurer
Zach Cole
Director of Social Justice
Sam Kofman
Directors of Communications
Eli Sandler
Millie Schwartz
Better Together Coordinators
Elliot Eisenberg
Brooke Goldstein
Jess Arrick
Special Events Coordinator
Carina Weksel
Senior Class Reps
Sarah Hutter
Parker Small
Junior Class Reps
Ethan Ilberg
Lev Glazman
Sophomore Class Reps
Allie Garelick
Brooke Siry
Junior Youth Group Advisor
Eliana Lieber
Upcoming Events
August 30th: Va'ad x NFTY NAR Leadership Training
September 9th: Volunteer with the Food Pantry all day at Stop & Shop Eastchester
Reach out to pantry@nykolami.org for more information
September 16th: Kol Ami Rosh Hashana Youth Services ALL DAY
September 25th: Kol Ami Yom Kippur Youth Services ALL DAY
Ocotober 25th: 11th and 12th Grade Go to the Apollo Theatre & Tour of Harlem!
November 19-21st: Confirmation Retreat @ Isabella Freedman Retreat Center
January 19th-22nd: Kol Ami Heads to DC for Religious Action Center L'Taken! REGISTRATION OPEN


Tzelem For Westchester LGBTQ+ Youth 
A Moving Traditions Program
Kol Ami will be hosting Moving Traditions' Tzelem groups where nonbinary, trans, gender expansive, and LGBTQ+ teens gather monthly with a trained adult mentor using a dynamic curriculum. Together in a circle of support, participants experience a brave, sacred space for them to articulate their deepest concerns, consider the impact of gender norms on their daily lives, celebrate and support together through joys and challenges, be their authentic selves with their peers, and explore topics that matter most to them. For more information reach out to Stacy Shapiro, sshapiro@movingtraditions.org
---
Did you know that Kol Ami maintains meaningful contact with students after they graduate our Religious School? While they are away at College we send birthday greetings and goodies at Hanukkah and Purim. Kol Ami publishes a student directory to help old friends keep in touch while away at school. Help us to stay in touch with your college or graduate school bound student by giving us their contact information.
---
Zoe Shannon
Youth Group Advisor
Meet Zoe Shannon (she/her), a product of Kol Ami's nurturing embrace who has evolved into a passionate advocate for informal education. A Binghamton graduate, Zoe's journey led her to engage in Jewish history projects in Germany through a Congress-Bundestag Exchange, study Arabic in Morocco, and to serve with City Year AmeriCorps in the Bronx. Now, coming full circle, Zoe brings her enthusiasm to support Kol Ami's community and empower its teens, embodying the seamless blend of education and community that our congregation stands for.