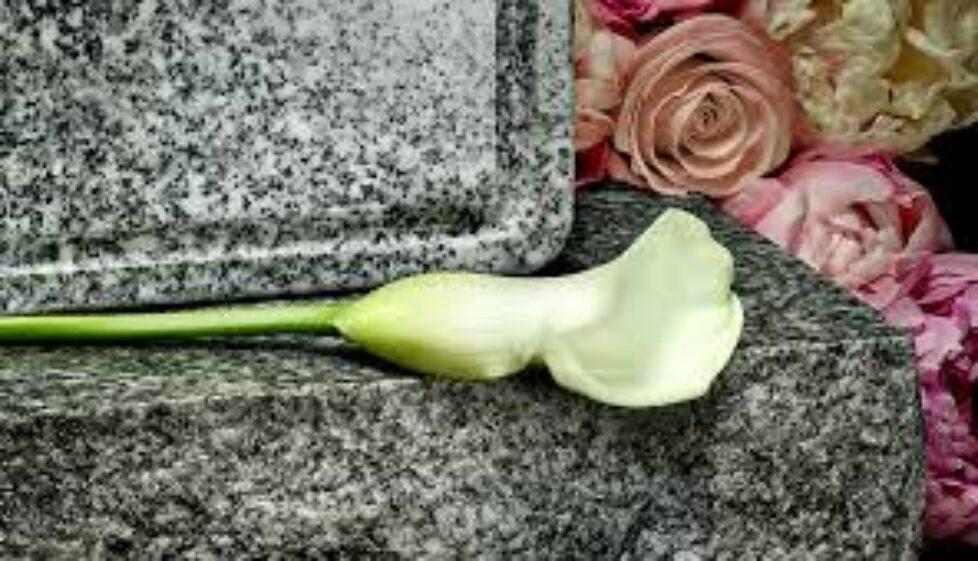 Jewish Funeral and Burial Practices
Judaism prescribes certain rites and rituals for a funeral and burial. You will decide for yourself what feels right for your family. There is no obligation to follow any of these practices.
Jewish funerals are generally conducted within a few days of death. The funeral may be held at Kol Ami, a funeral home, or at graveside and on any day except Shabbat and holidays.
Kol Ami provides clergy for the funeral of a congregant and for parents and children of congregants. There is no charge for this service; a donation to Kol Ami or to the Rabbis' discretionary fund is appreciated. Kol Ami will coordinate with any funeral home or cemetery.
There is considerable flexibility as to the content of the funeral service. The clergy will work with you to ensure the service is appropriate and personal.
Just prior to the service, close relatives gather for the tearing of a garment (k'riyah), a symbolic black ribbon worn by each mourner. The k'riyah represents an outward sign of grief and acceptance. Mourners wear the torn garment while sitting shiva.
While there are numerous variations, most Jews opt for an in-ground burial in a simple wooden casket. Cremation, as an alternative, has become more acceptable within the Reform Jewish community.
Family and friends may participate in the shoveling of dirt atop the casket to help bring a sense of closure to the grieving family, partly because they are directly involved in the final act.
Please follow the prompts below for support
Local Funeral Homes & Cemeteries
Funeral Homes
Most funeral homes can help provide these services:
Obtaining death certificates
Placing an obituary in newspapers
Locating the pre-purchased burial plot (unless purchased through Kol Ami) and carrying out any special funeral wishes of the deceased
Purchasing a grave and coffin
Transportation of the deceased to the funeral home

 

Providing low mourners chairs, memorial candles, etc. for the shiva home
The funeral director may request the following information from you:
Hebrew name and social security number of deceased
Date and place of birth and death
When the deceased is a veteran you may request a full Military Honors Ceremony. This includes the folding of the American flag and the presentation to the next of kin accompanied by the playing of "Taps".
Many of our congregants choose Ballard-Durand in White Plains.They are very familiar with Kol Ami and all Jewish funeral practices. In addition, there are many other reputable funeral homes in the area. Kol Ami will work with any funeral home you choose.
Most funeral homes have a variety of available caskets on their premises. Because choosing a casket can cause deep, emotional reactions, we advise that you are accompanied by a close friend or family member. Jewish law recommends a simple wooden casket; however this is not a requirement for a Jewish burial.
Cemeteries
There are dozens of traditional cemeteries in the tri-state area. Click here for a listing of where many Kol Ami congregants are interred.
Kol Ami owns plots at Mt. Hope Cemetery in Hastings-on-Hudson, NY available for purchase. Most funeral homes can help guide you with purchasing a grave.

Green (or natural) burials emphasize simplicity and environmental sustainability. The body is simply placed in a biodegradable coffin or shroud and interred without a concrete burial vault. The goal is complete decomposition of the body and its natural return to the soil. More and more cemeteries are offering this environmentally-friendly option.
Please follow the prompts below for support