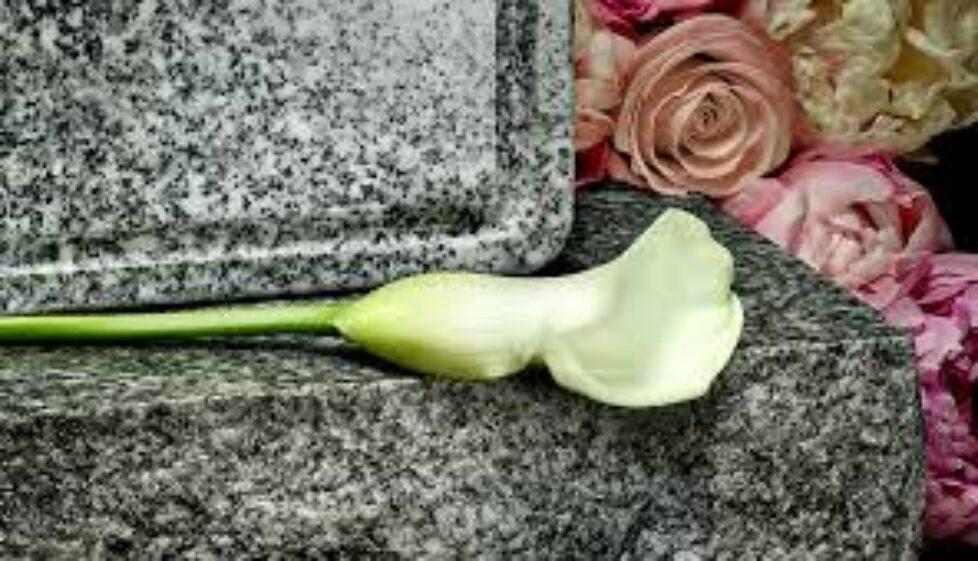 Local Funeral Homes & Cemeteries
Funeral Homes
Many of our congregants choose Ballard-Durand in White Plains.They are very familiar with Kol Ami and all Jewish funeral practices. In addition, there are many other reputable funeral homes in the area. However, Kol Ami will work with any funeral home you choose.
Cemeteries
There are dozens of cemeteries in the tri-state area. Click here for a listing of where many Kol Ami congregants are interred.
Kol Ami owns plots at Mt. Hope Cemetery in Hastings-on-Hudson, NY and Sharon Gardens in Valhalla, NY that are available for purchase.
Most funeral homes can help guide you with purchasing a grave.
Purchasing Graves
Funeral homes can guide you in purchasing a grave, if you have not pre-purchased one. There are many cemeteries in the tri-state area with available graves for purchase.
Burial Plot for One Person
This plot holds the remains of one person buried in a casket.
Burial Plots for Couples
Called "Companion Plots," these plots are large enough for two caskets. Depending on how the cemetery is designed, a companion plot might hold two caskets side by side or they might be placed in the earth one on top of the other. You'll want to ask about the two types, which are commonly called "Side-by-Side Plots" or "Double-Depth Plots."
Burial Plots for Families
Families who wish to have different generations buried together in one spot can purchase family plots.
Burial Plots for Cremation Urns
Remains that have been cremated and placed in an urn can be buried in the ground in a cemetery. They may be placed in a plot with other family urns or near casket burial plots or they may be buried as individual graves.
Choosing a Coffin
Most funeral homes have a variety of available caskets on their premises. Because choosing a casket can cause deep, emotional reactions, we advise that you are accompanied by a close friend or family mamber. Jewish law recommends a simple wooden casket, but this is not a requirement for a Jewish burial.
Sample Funeral Costs
Below is an example of costs created in August, 2021. It is substantially less expensive to pay for the burial plot and funeral services BEFORE the need arrives.
Funeral Home Services for In-Ground or Above Ground Entombment
Funeral director, staff, equipment and facilities; securing, preparing, and filing necessary authorizations, certificates, and permits; coordination of service plans with cemetery, synagogue, and other parties involved in the final disposition of the deceased; and assistance in the completion of forms associated with a funeral: $1,795.00
Transportation of deceased from place of death to funeral home: $700
Jewish ritual preparation done by funeral home or Chevra Kadisha: $550
Dressing/Casketing: $300
Refrigeration: $600/day
Supervision for funeral service at funeral home: $600
Supervision for funeral service at graveside: $1,4000
Rabbi (not Kol Ami clergy) provided by funeral home: $600
Limousine: $625
Hearse: $700
In-Ground Entombment
Burial plot: $7,000 – $10,000 (Kol Ami owns several plots at local cemeteries at reduced prices.)
Casket: $2,000 – $12,250
Opening and closing of the grave: $2,000
Headstone: $1,000 – $10,000
Above-Ground Entombment
Vault in mausoleum: $7,000 – $13,000
Metal casket: $2,500
Casket tray: $200
Casket wrap $500
Vault marker: $900
Funeral homes can provide many additional services including music, video, live streaming, online guest book, butterfly release, reception room for shiva, programs, thank you notes, etc. They can also notify social security and other government agencies.
Cremation
Transfer of deceased to funeral home, refrigeration, transfer to/from crematory, crematory fee $3,000
Container/urn $20-$1,500
Inumment (placing ashes in a container) $2,500
Placement of ashes in niche at cemetery $2,000 – $4,000
Burial of ashes with casket $5,000
Supervision for funeral service at funeral home: $600
Supervision for funeral service at graveside: $1,4000
Rabbi provided by funeral home: $600
Limousine: $625
Hearse: $700
Optional Services offered by the Funeral Home
Write and post obituary $450
Order death certificates $250
Limousine $700
Police escort $1,000
Acknowledgement Cards (per 50) $40
Register Book $40
Death Notices $150 to $2,000