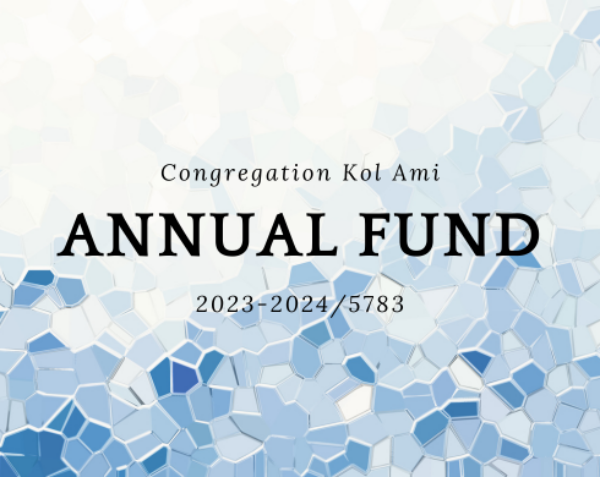 Your Gift Makes A Difference
A gift to the Annual Fund enables Congregation Kol Ami to continue offering spiritual, intellectual, cultural, and social opportunities for enrichment.
Donate Online
Celebrate & Remember
Remember a loved one or honor a special occasion with a donation to one of our many funds including: Clergy Discretionary, Music, Helping the Needy, Religious School, Early Childhood Program. We also offer a metal leaf on our Tree of Life for $180 and glass-engraved Yahrzeit Plaques for $750. Learn more about Tree of Life and Yahrzeit Plaque options.
Donate Online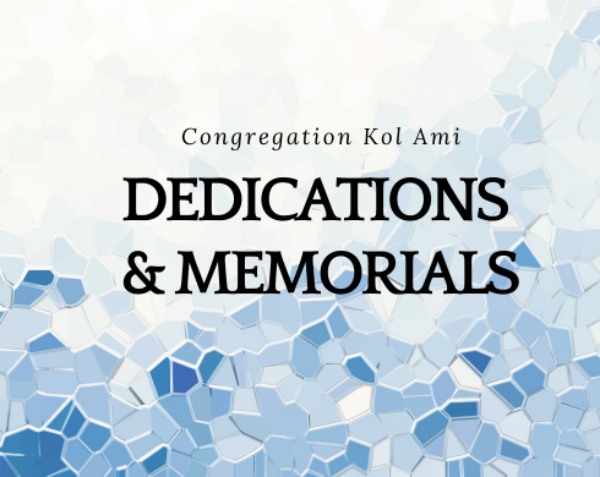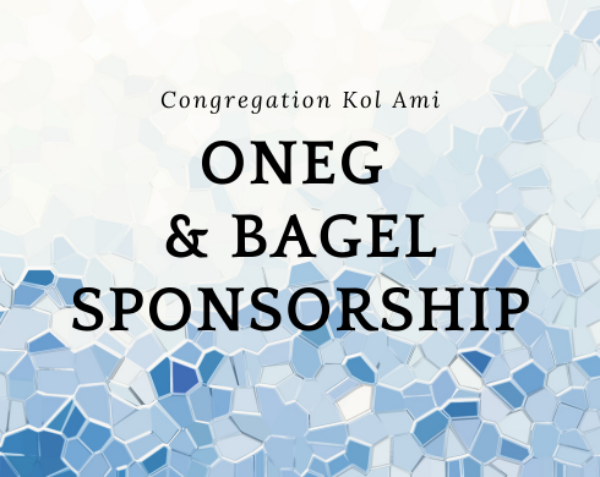 Celebrate with Friends
Become a sponsor of our lovely Friday night Onegs starting at $250 or our Sunday morning Religious School bagel & schmear before class for $xyz. For more details contact Jess Lorden at (914) 949-4717.
Donate Online
A Vision Toward The Future 
What better way to establish your Jewish and philanthropic legacy, than to include Congregation Kol Ami in your Estate Planning and will? By making a Planned Bequest, you will ensure that Congregation Kol Ami continues to enrich future generations with jewish spiritual, cultural, educational and social opportunities.
A Planned Bequest creates an enduring legacy of your Jewish and philanthropic values, beyond our lifetimes, securing a more stable financial future for Congregation Kol Ami, with potential tax benefits for you and your family.
Learn More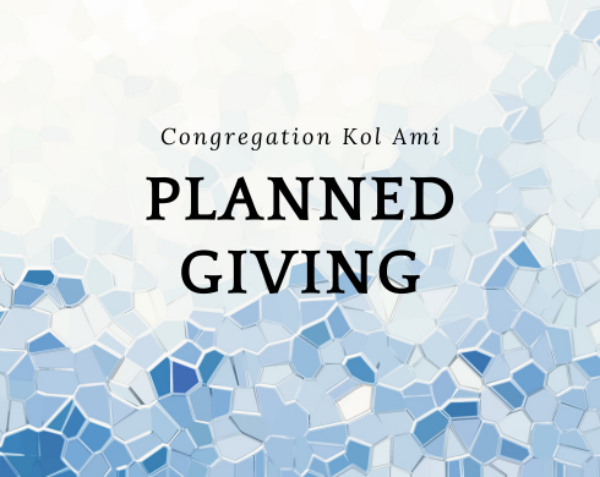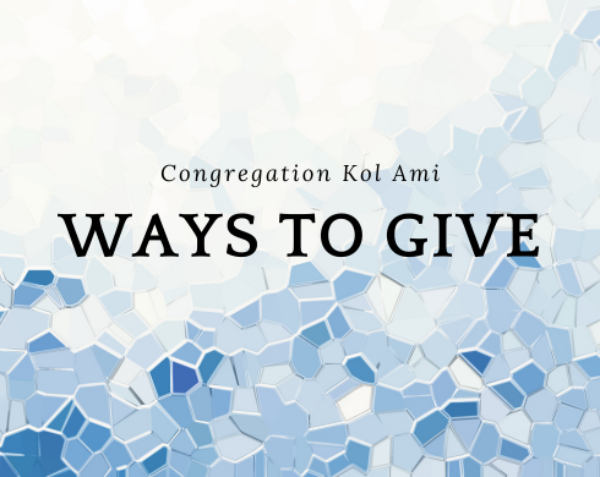 Online & Other Methods
There are many ways to financially support Congregation Kol Ami and our vision of a connected and transformational community. Your commitment to Kol Ami can be amplified through foundation support, corporate matching gifts, planned giving, and more. To discuss any of these giving options, please contact Jess Lorden at (914) 949-4717.
Donate Online
Learn More