Our Rabbi's are available to officiate weddings, for members and their children, at Kol Ami and elsewhere. It is important that you reserve your date with the officiating Rabbi as soon as possible. If you want the wedding
to take place at Kol Ami, contact the Executive Director to set the time and date. When choosing a date, remember that Jewish weddings are not performed on Shabbat or festivals (on Saturday evenings, they may be scheduled 45 minutes after sundown.)
Shalom Bayit, domestic tranquility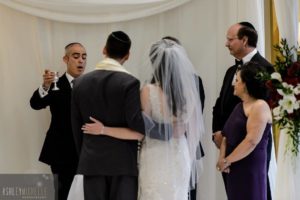 This is what most of us who are married or who are contemplating marriage are striving towards. We continually work at ensuring that our families are loving, nurturing and harmonious.
Need Help Planning Your Celebration?
Our newly renovated spaces can accomodate everything from a basic Kiddush or sit downluncheon to a wedding or B'nai Mitzvah reception. Please visit our Celebrations page for more details.