The White Plains/Scarsdale Refugee Resettlement Group, led by Congregation Kol Ami applied with the Hebrew Immigrant Aid Society to host a Syrian refugee family in December 2016. Recently, the group was notified that a family of five was granted access to the US and that we would be the host!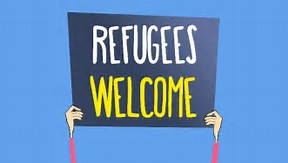 The resettlement group is committed to helping in this humanitarian effort and particularly in response to the tragedy in Syria. We need your help in providing the resources to sustain this family through their transition to self sufficiency.
Rental Apartment (up to 12 months) for a family of 5
Groceries, Transport & Misc.
New Mattresses & Necessities
Clothing
Utilities, etc.
Transportation
Education, Training & Healthcare
To help us you can donate by check payable to the Kol Ami Refugee Resettlement Fund or online.