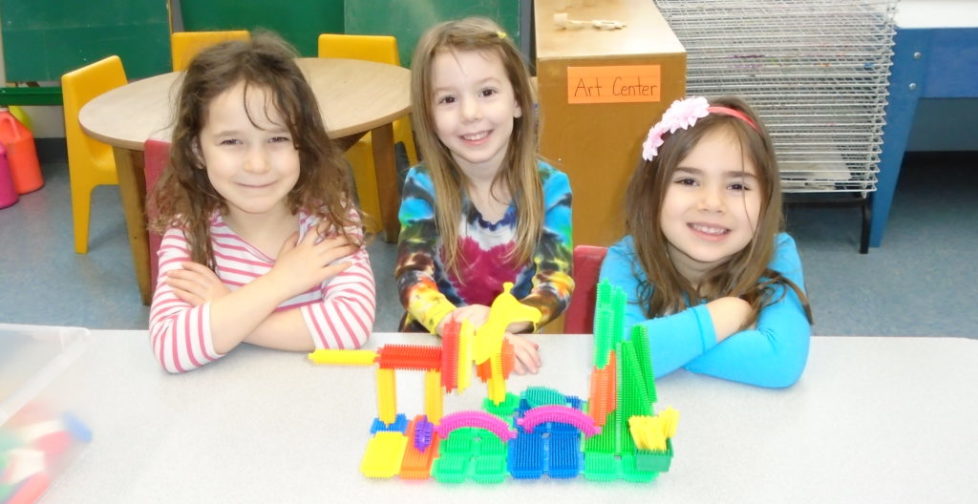 Welcome to Kol Ami's Early Childhood Program. Our Early Childhood Program is dedicated to providing a comprehensive and developmentally appropriate early childhood curriculum while teaching and modeling Jewish values. We focus on encouraging pride in oneself as an individual and as an important member of the Jewish people.
Children learn best through play and experimentation. Our Early Childhood Program provides opportunities for these learning experiences within a warm, accepting, and nurturing environment. We recognize and respect each child's unique qualities and strive to foster their growth and development in all aspects; cognitive, physical, social, and emotional. Through rich and welcoming surroundings, complemented with consistent routines and exploratory play opportunities, we inspire children to grow at their own pace, realizing their full potential.
Our staff of professional educators are selected for their experience, warmth, and understanding of young children. All of our teachers are required to enroll in workshops and conferences to remain up-to-date with current child development and teaching beliefs and practices. We are licensed by the New York State Office of Children and Family Services, and are active participants in the Jewish Education Project, the Jewish Early Childhood Association and the Westchester Association for the Education of Young Children and the Early Childhood Educators of the Union for Reform Judaism. We are part of the vibrant Reform Jewish community at Congregation Kol Ami. Our Early Childhood Program is run by Nan Blank, Director and Rabbi Shira Milgrom, and Rabbi Tom Weiner, along with Cantor David Rosen, adds a depth and richness to our program.