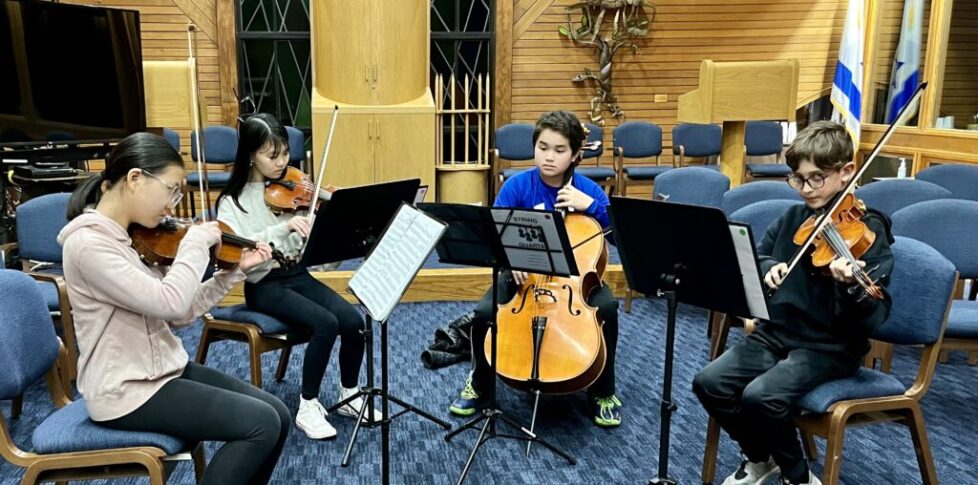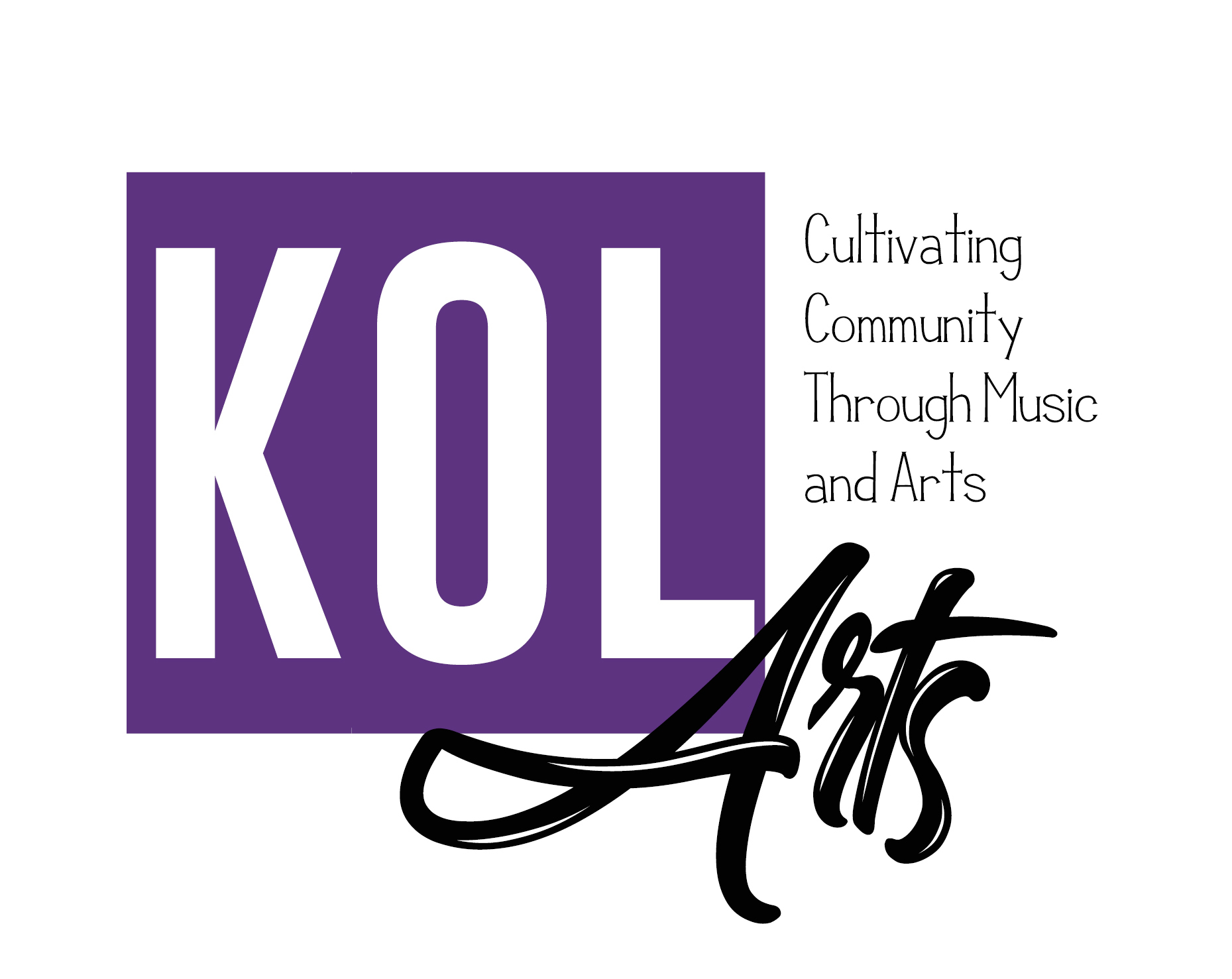 Kol Arts: A Music and Arts Program at
Kol Ami "Cultivating Community
Through Music and Arts"
Programming for the entire family including:
Introduction to music classes,
private music lessons for all ages,
community arts hour, and more!
For more information, email Naomi Graf, Director at KolArts@NYKolAmi.org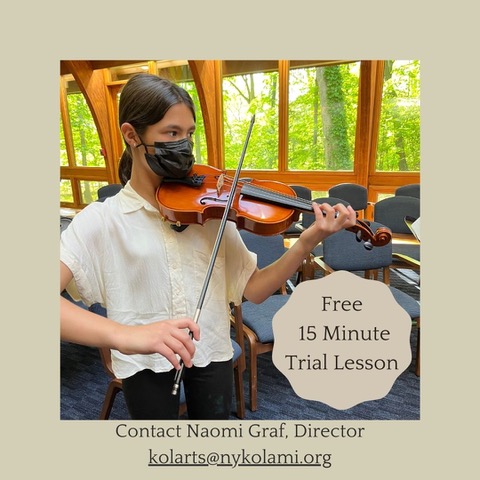 From our Director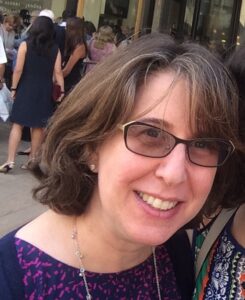 Welcome to the Kol Arts 2022/23 Season! With our "new normal", flexibility is the key to a successful year. To that end, Kol Arts will offer in person and on-line classes (or a mix) as preferred. Start dates are flexible and custom programming is also available upon request. Enroll for six private lessons or register for the full semester and receive a discount.
As a performing violist and teaching artist, creating community through the arts has always been my greatest passion. I cherish friendships that grow as artistry develops and lifelong connections flourish. Kol Arts is about enriching lives through music and art, discovering and nurturing talents, and blending individuality with community. Selected from the broad spectrum of artists in the metropolitan area, the collective talents of the Kol Arts faculty inspire creativity and cultivate collaborations between genres.
What remains unchanged in our lives is the need to nurture and share our love of music and arts. Please take a moment to explore the Kol Arts website and join us for our innovative programming.
Thank you again to Jessica Lorden, Executive Director; the Board of Directors of Congregation Kol Ami; and Cantor Danny Mendelson, for their continuing support for this unique opportunity to blend music and arts with the vibrant culture at the temple.
Contact me soon at kolarts@nykolami.org to reserve your lesson time. See you in September!
L'Shana Tova,
Naomi Graf, Director of Kol Arts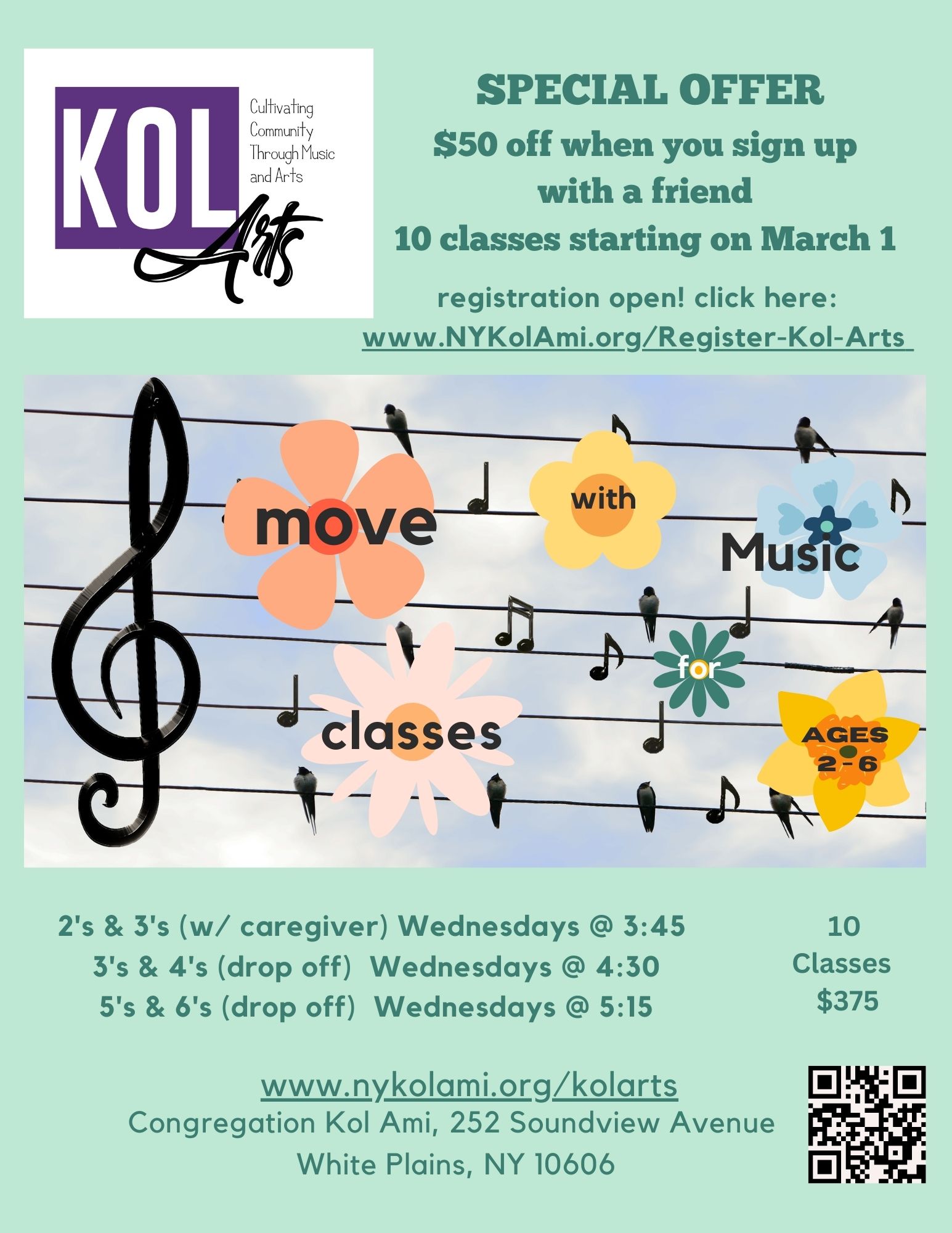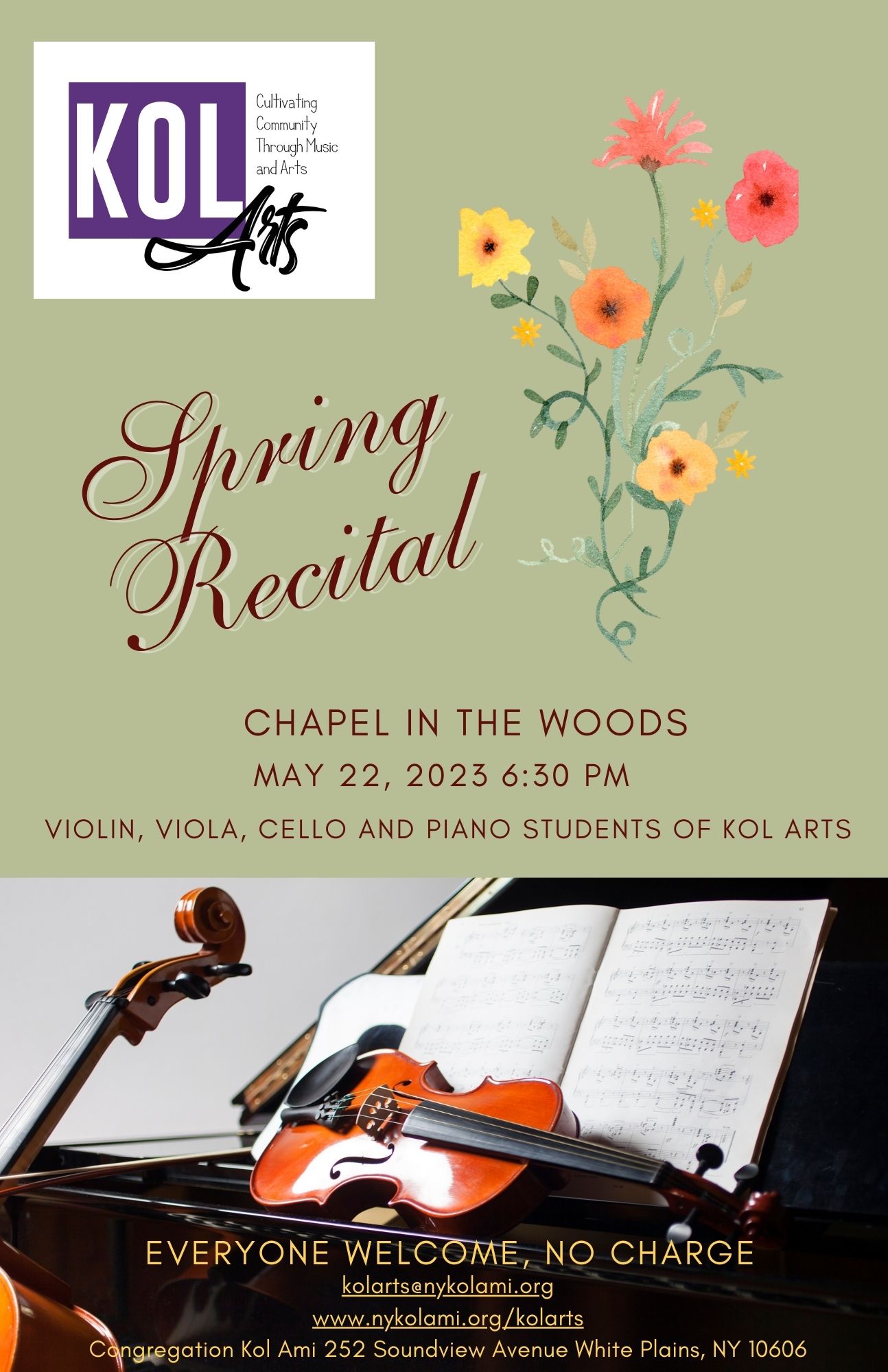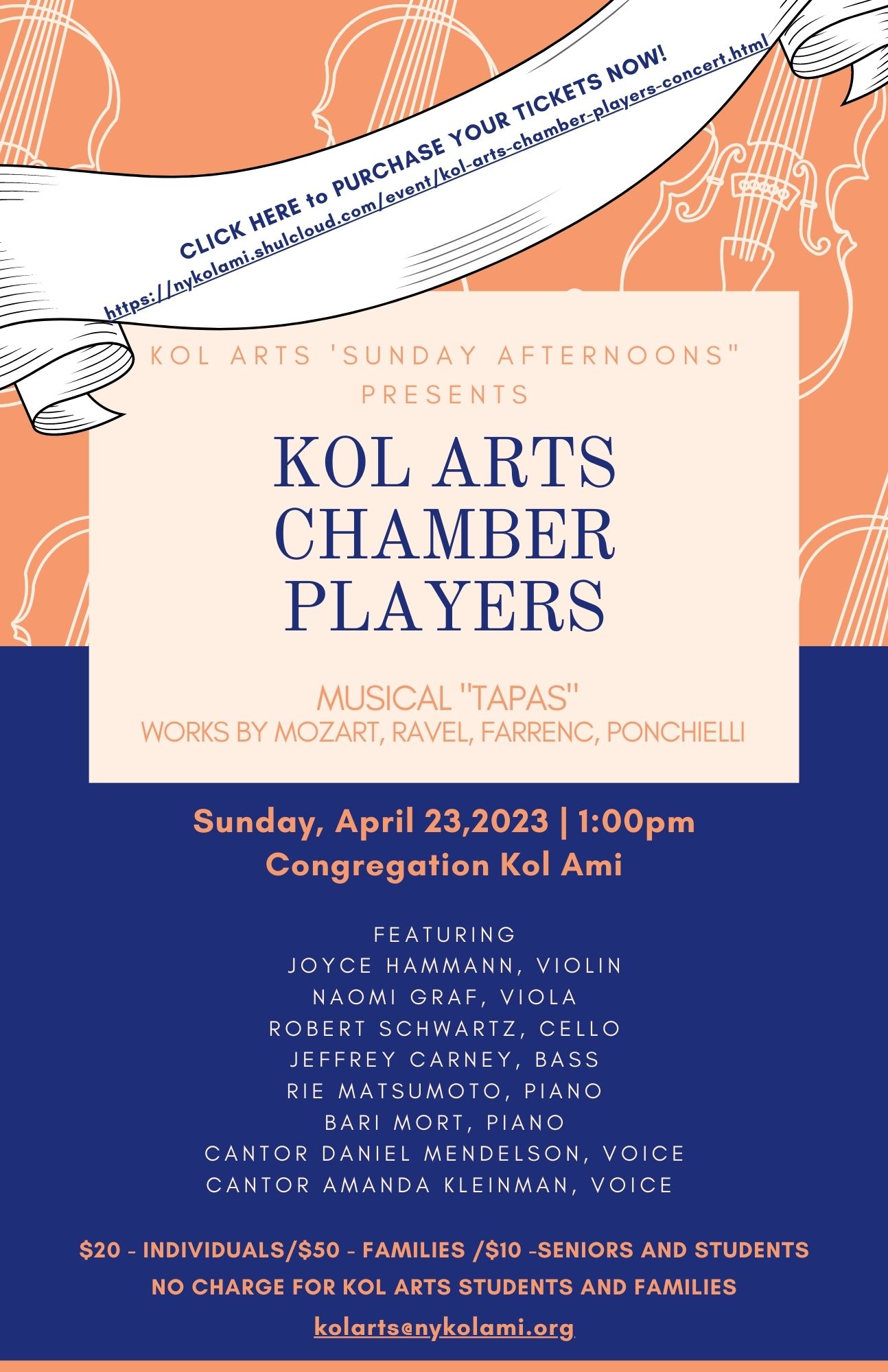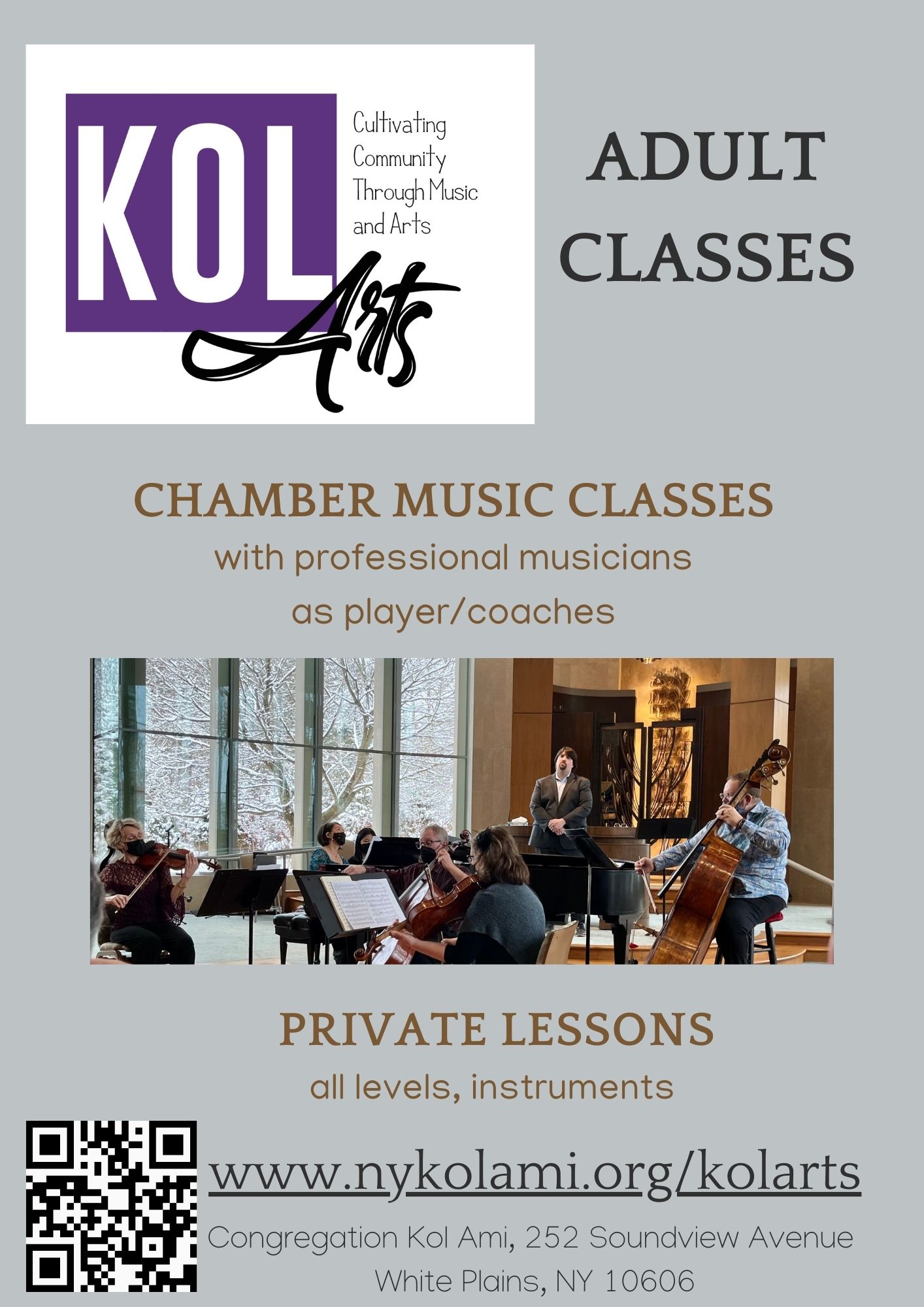 Community Arts Hour
Sundays @ 1:00pm
A potpourri of events and activities, this special time for the Kol Arts community brings together faculty and students for unique presentations. Everything from introducing musical instruments to chamber music parties to in depth discussions. The Professional Kol Arts Chamber Players will be featured in concerts and recitals.
2023 EVENTS
KOL ARTS CHAMBER
PLAYERS CONCERT
Sunday, April 23 @ 1:00pm
STUDENT RECITAL
Monday, May 22 @ 6:30
ENSEMBLE EXTRAVAGANZA
Wednesday, May 24 @ 6:30
SENIOR GRADUATION RECITAL: LAUREN LEE
Monday, June 5 @ 5:00
SENIOR GRADUATION RECITAL: ZOE LIEN
Monday, June 5 @ 7:00