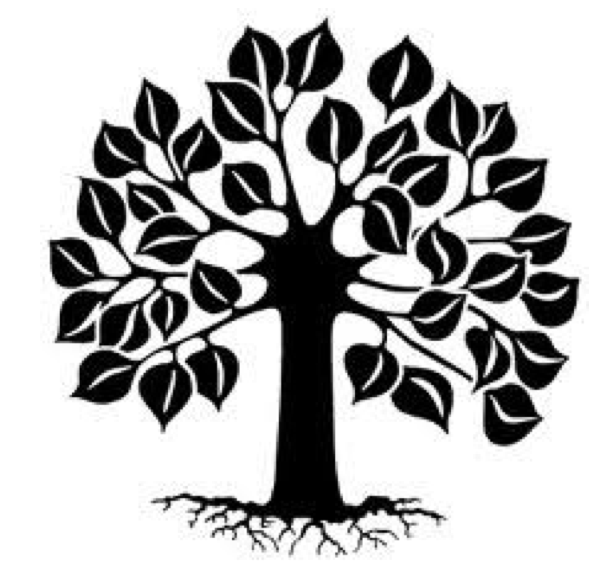 Dance, study, sing, think, ask. Judaism is for the total person. Judaism is to know yourself better: where you come from and where you might yet like to go. Here at Kol Ami, you can join this incomparable search with other wonderful people – in a community of learners – intellectually open, spiritually honest and joyful. As a community, our Temple seeks to help members grow spiritually to deepen their understanding of the Jewish Heritage, and to strengthen their connection to Jewish community.
You can learn Hebrew, have an adult B'nai Mitzvah, take a parenting or grandparenting class, learn to cook an exotic cuisine, listen to a lecture, study Torah, knit, sing, meditate, trace your family tree and so much more. All courses and details are listed in our brochure and our calendar lists courses meeting on specific dates. You can even download our adult ed calendar onto most e-calendar programs so you never miss an event.
Adult & Family Programming Events
Event listing & calendar
MONDAYS
Grandparenting with Susan Davis
The first Monday of the month, via Zoom ~ 9:30am-11:00am
For more information or to obtain the Zoom link, email Susan.
Current Events with Beth Kava
Bi-monthly on Mondays, via Zoom ~ 11:00am-12:30pm
October 18th, November 1st, November 29th, December 13th, December 27th
For more information or to obtain the Zoom link, email Beth.
From Muhammad to a 20th Century Exodus:
The History of Jews in Arab Lands with Paul Davis
Mondays, via Zoom ~ 7:00pm Online: 
Click here for Zoom link
Zoom Meeting ID: 852 9073 1886 Dial In: (646) 558-8656
See event flyer
TUESDAYS
Maj Jongg in the Kol Ami Gym
Tuesdays ~ 10:00am-2:00pm
Experienced players only but all are welcome to watch. To learn more, email Betsy. 
Israel in the News
Select Tuesdays via Zoom at 7:30pm
Oct. 12, 19; Nov. 2,16,30; and Dec. 14, 28.
For more information or to obtain the Zoom link, email David. 
WEDNESDAYS
Kol Ami Reads with Doris Dingott
First Wednesday of each month from 9:15-10:30AM.
The list of books:
Oct 6 "The Guest Book" Sarah Blake
Nov 3rd "Interior China" Charles
Dec 1st "Annual Poetry Session Led by Amy Winkler
Jan 5th 2022 "The Warmth of Other Suns" Isabel Wilkenson
Feb 2nd 2022 "The Good Lord Bird" James McBride
For more information or to obtain the Zoom link, email Doris. 
Making Justice Real: Political Ethics in the Torah
With Rabbinic Intern Noah Lawrence
Wednesday nights,  October 27th-December 8th
Join face to face or by Zoom – we'll all join together, each in the way we're able
Class Description: What kind of work does it take to make society just and keep it that way? Is the task never-ending or can it reach completion, and if so how do we reach that point? Why does this work matter – what is at stake? Come join congregants and Rabbinic Intern Noah Lawrence as we discuss together what the Torah has to say about these questions. We'll delve anew and deeply into classic stories like that of Pharaoh and the Exodus, Korach's rebellion against Moses, and others. In our time when these questions bear particular significance, come explore the Torah's timeless insights, and how they can guide us in choosing our paths forward and illuminate our spirits, together in good company.
For more information or to obtain the Zoom link, email Noah. 
To register for in-person class, click here.
Be sure you are subscribing to
This Week @ Kol Ami
for the most up-to-date class schedules and Zoom links.
THURSDAYS
Wisdom of the Sages with Rabbi Tom Weiner
Thursdays via Zoom ~ 11:00am-12:00pm
Click here for  Zoom link
Meeting ID: 884 5671 4485
Passcode: 173850
Dial In: (646) 876-9923
Cultivating Spiritual Moments
Thursdays at 4:00 
In person: Chapel in the Woods
Registration Required
Parenting with Susan Davis
The first Thursday of the month, via Zoom ~ 12:30-2:30pm
For more information or to obtain the Zoom link, email Susan
FRIDAYS
Hassidic Teachings on the Parasha
Fridays, via Zoom,  9:30 am
Click for Zoom link
Meeting ID: 845 4534 3673
Passcode: 5m5fA1
Dial-In: (646) 876-9923
Dial-In Passcode: 202881
SUNDAYS
Zoom Gali Gali
Sundays via Zoom at 11:00am
Click here for Zoom link
Meeting ID: 846 4786 4105
Passcode: n10YJ1
Dial-In: (646) 876-9923
Dial-In Passcode: 441053

Archives
Read & Listen to Past Classes